Joint Exhibition of SAKATA Genpei and MIMATSU Takuma "Utopia"
16 Jun - 1 Jul 2023

@GALLERY SCENA. by SHUKADO
GALLERY SCENA will present an exhibition of two unique woodcarvers under the title Utopia.
Genpei Sakata creates animals with a funny, sad and cute expression in an innocent and simple way.
Takuma Mimatsu creates energetic sculptures with motifs of cars and animals.
Both artists present mainly wood carvings, but in this exhibition they will also be presenting two-dimensional works.
Please enjoy the humorous and mysterious world of "Utopia".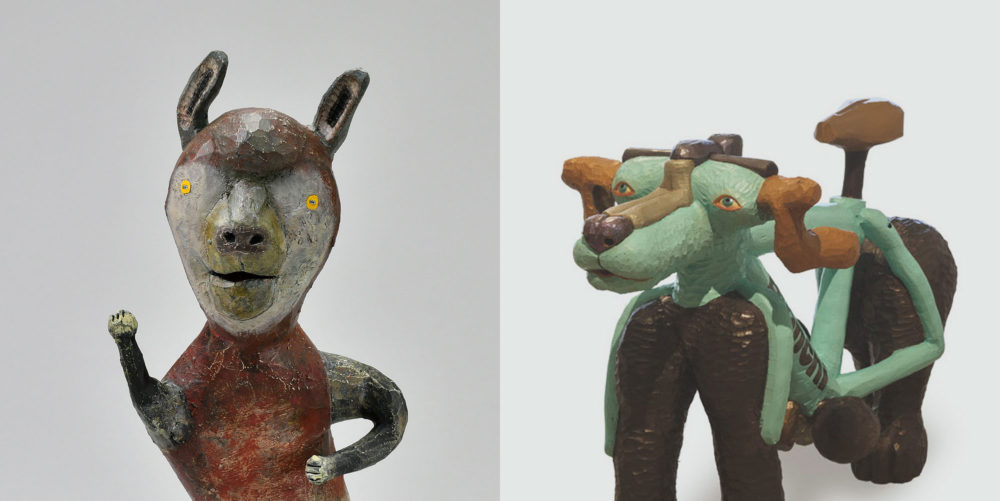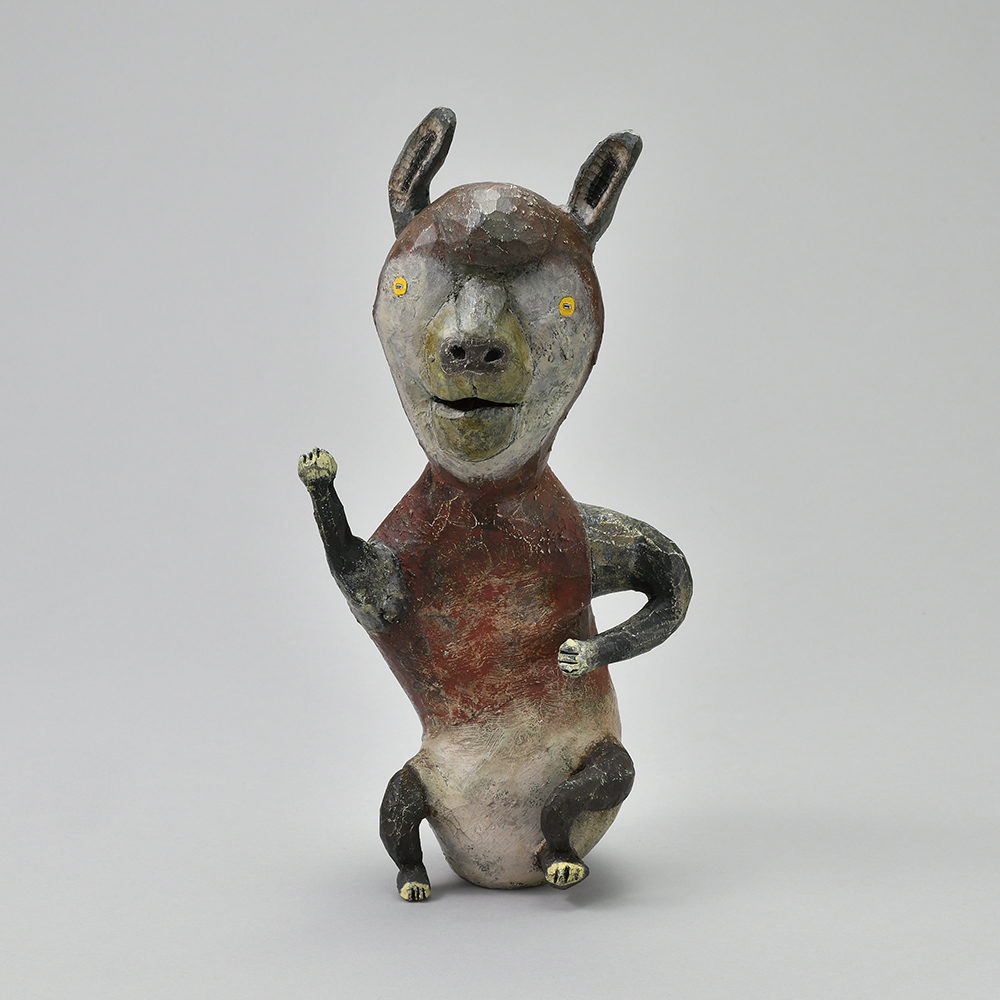 SAKATA Genpei「ウサギ」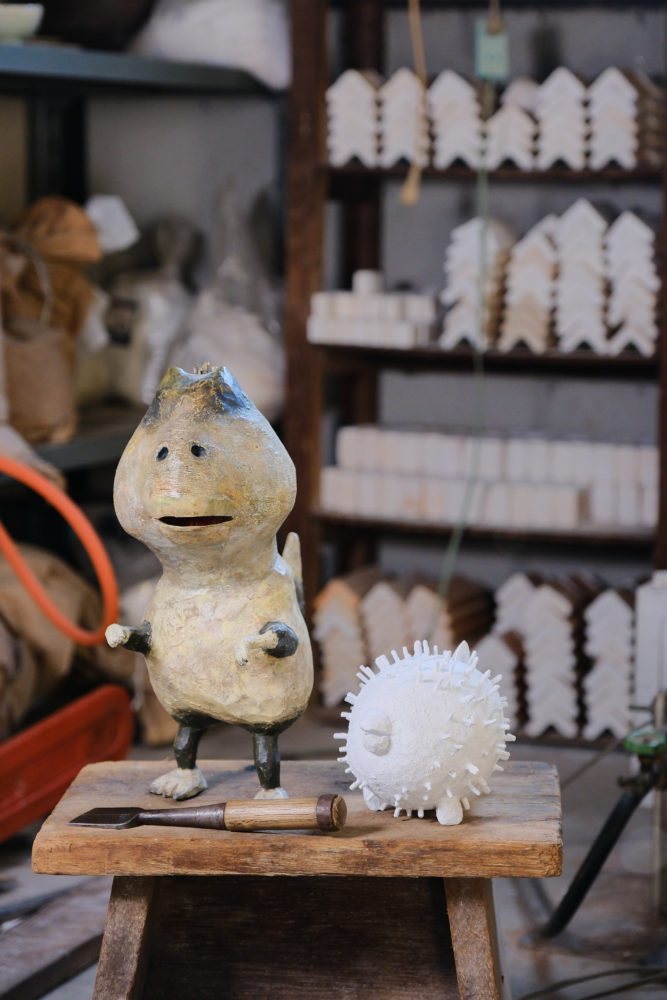 坂田源平アトリエ
"I can't explain why but I like it."
I'll be happy if you feel this way.
"I can't explain why but I like it."
Sometimes these words can be used for when you really don't know the reason and don't feel like explaining, whereas it just awes you in a way words can't express.
Some people say they don't really understand my work.
Some try to explain, but then get stuck on words.
Then, some would say, "It's hard to explain, but I like it.".
And that makes a whole lot of difference.
Some things are just hard to express in words, some can't be explained, but you just like it for some reason. Those things are what I think explains "but I like it.".
Whenever I'm drawing, or carving into wood pieces, I am always trying to find in my inner self the "but I like it" part of the work.
I strongly feel that I want to make the kind of work pieces that would make people feel attracted to it in a way they can't explain, and it just awes them for some reason.
To be honest, I don't know the actual explanation behind the words, "but I like it."
Maybe, because we don't know, it catches our attention. It's just because.
And I'll be very grateful if you have that kind of feeling inside you. (SAKATA Genpei)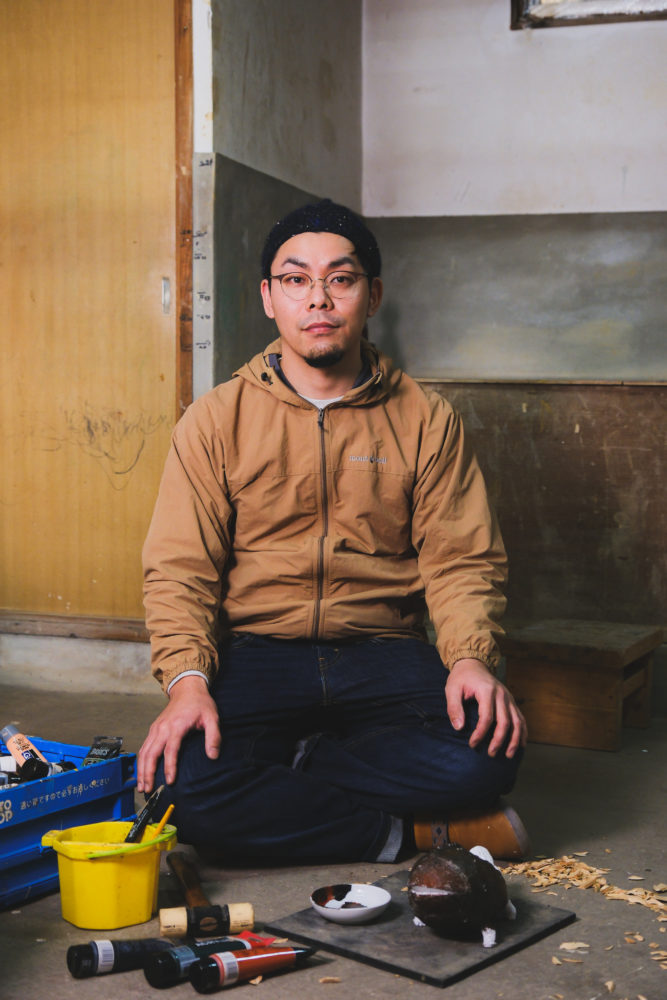 坂田源平アトリエ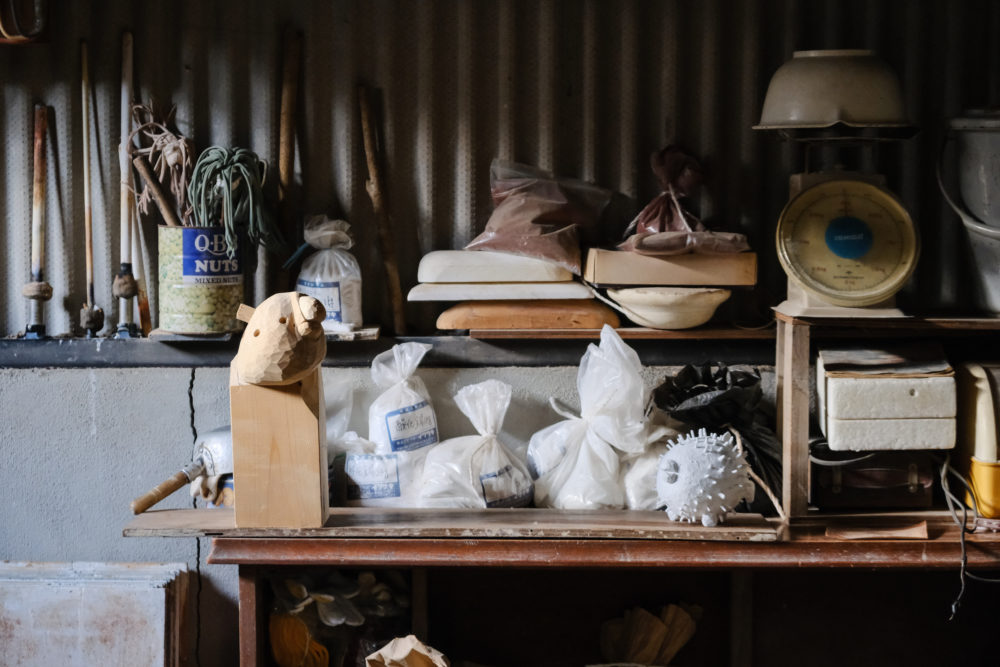 坂田源平アトリエ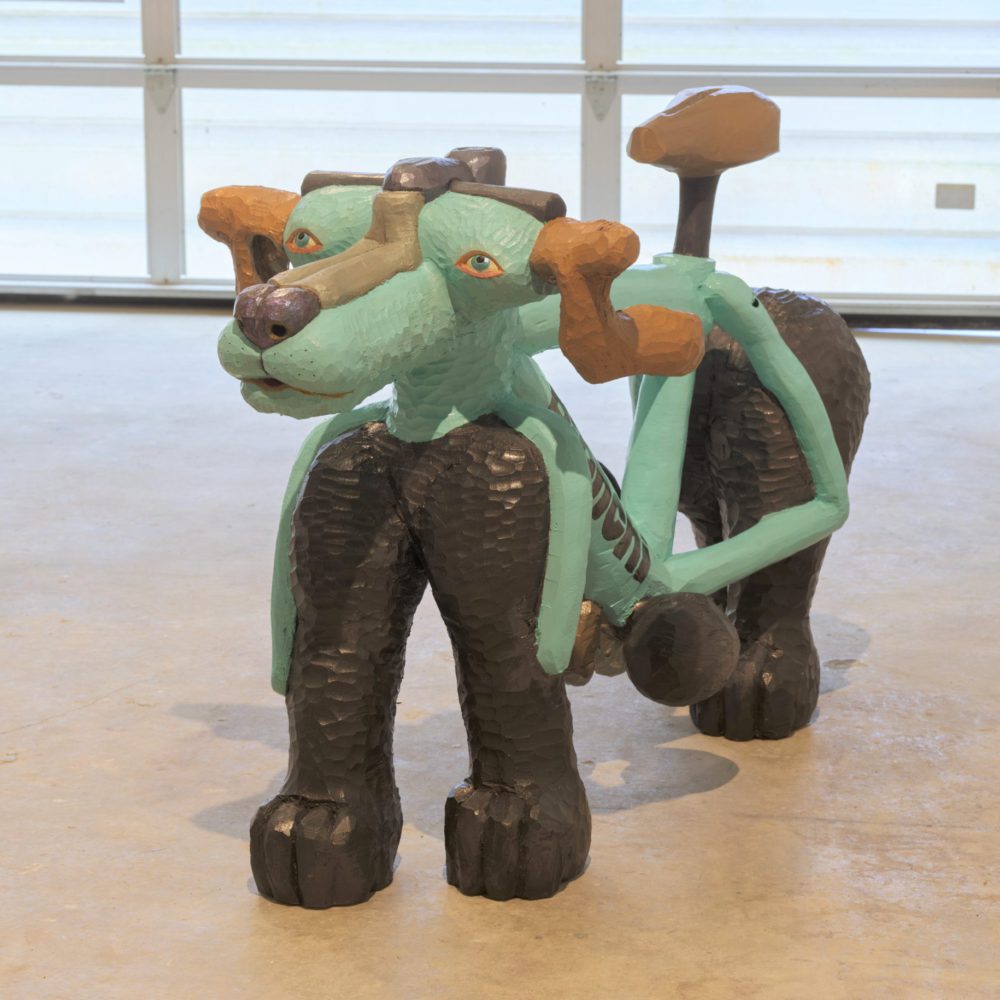 MIMATSU Takuma「ビアンキ 」
Six years ago, during the time I was shifting into a new environment to go to college, I found an image. In that image was a young man riding his bike with exhilarating speed. I connected with the young man in the image, and so I decided to purchase the bike he was riding in the image. The bike that arrived at my house was one that I had just imagined.
My family probably still remembers the day I've met and connected with my bike.
Unfortunately, there was a long steep slope in which I was unable to ride my bike in and he somehow ended up in my balcony, all dusted up.
I have recently decided to move, and I was organizing my belongings when I remembered the connection I had with him when I first moved here.
I have heard that some species, including dogs have a homing instinct, which is an ability to understand where their home is, no matter how far it is.
I then wonder whether the environment we were both in was a place we can call "home."
When I got the word about this exhibition, it brought me back the memories of his existence in my heart. I still get flashbacks of him dashing through buildings, cars and people.
His "home" is probably in the city. In the city I dreamt of through the screen. (MIMATSU Takuma)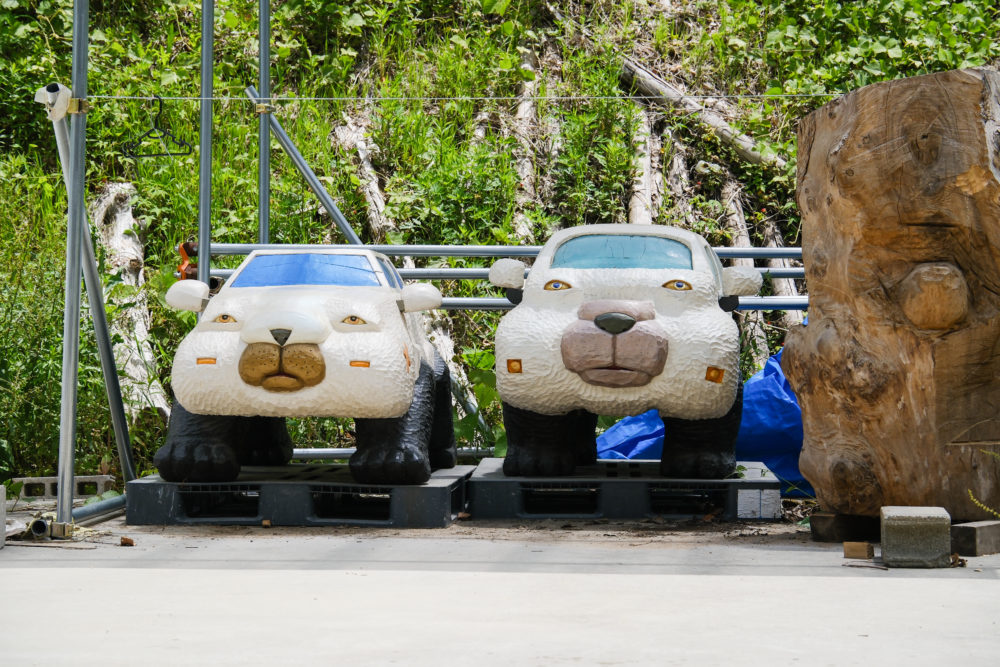 三松拓真アトリエ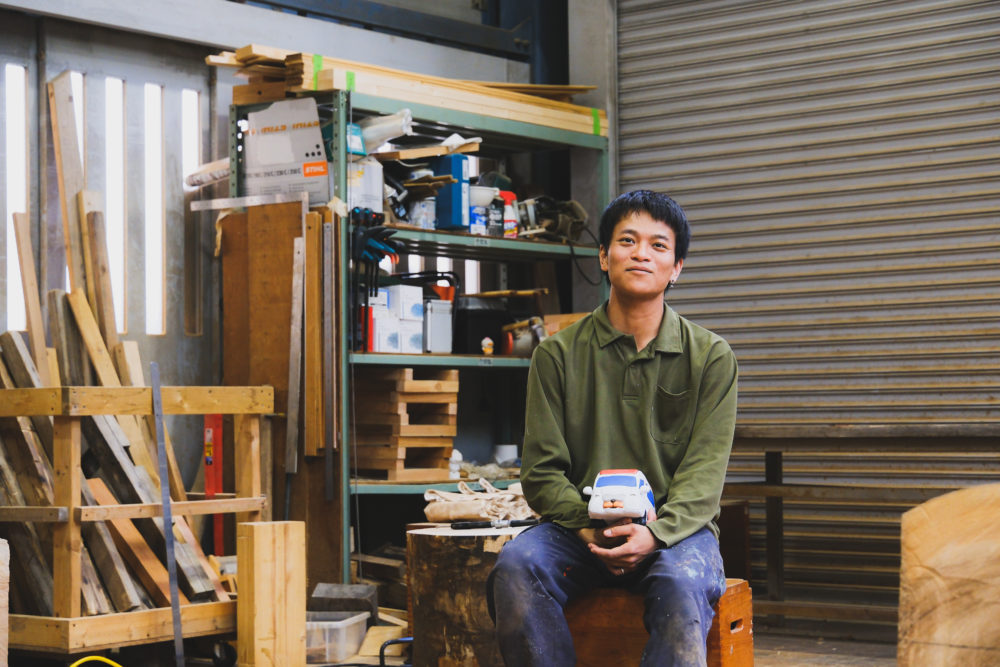 三松拓真アトリエ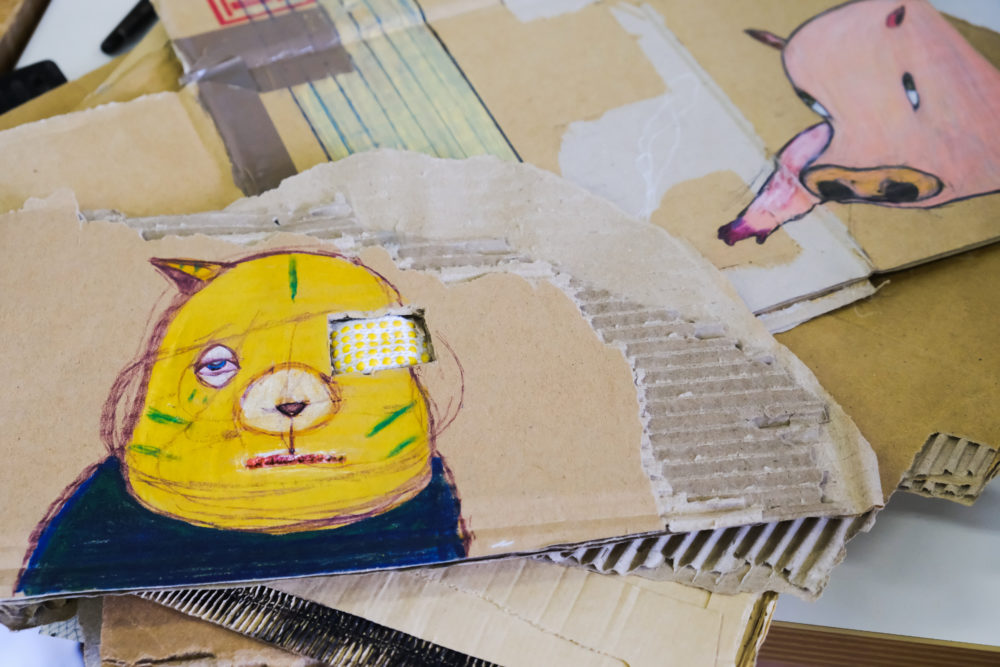 三松拓真アトリエ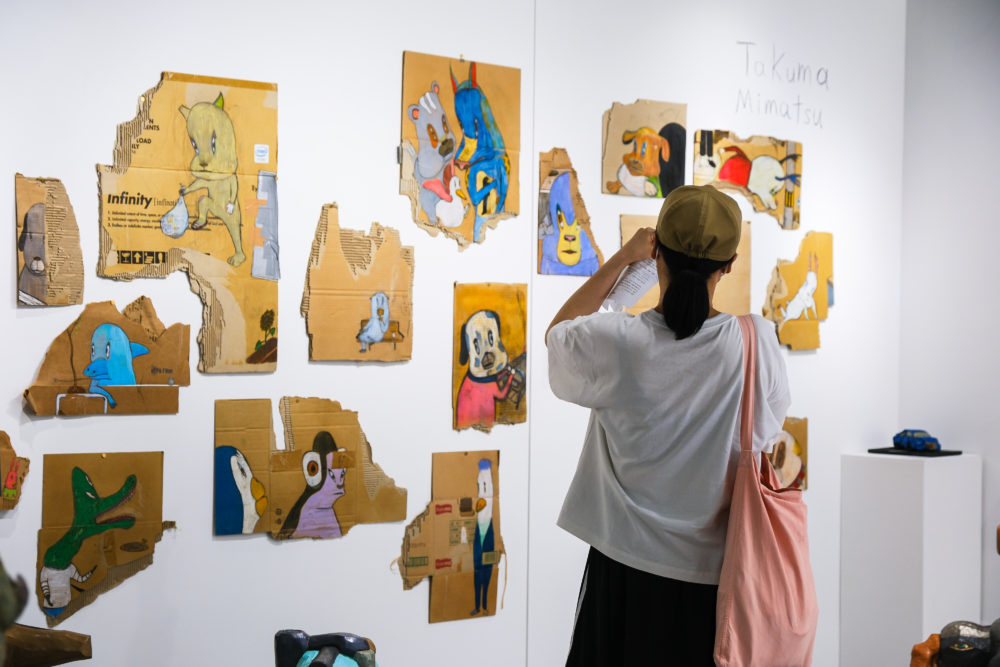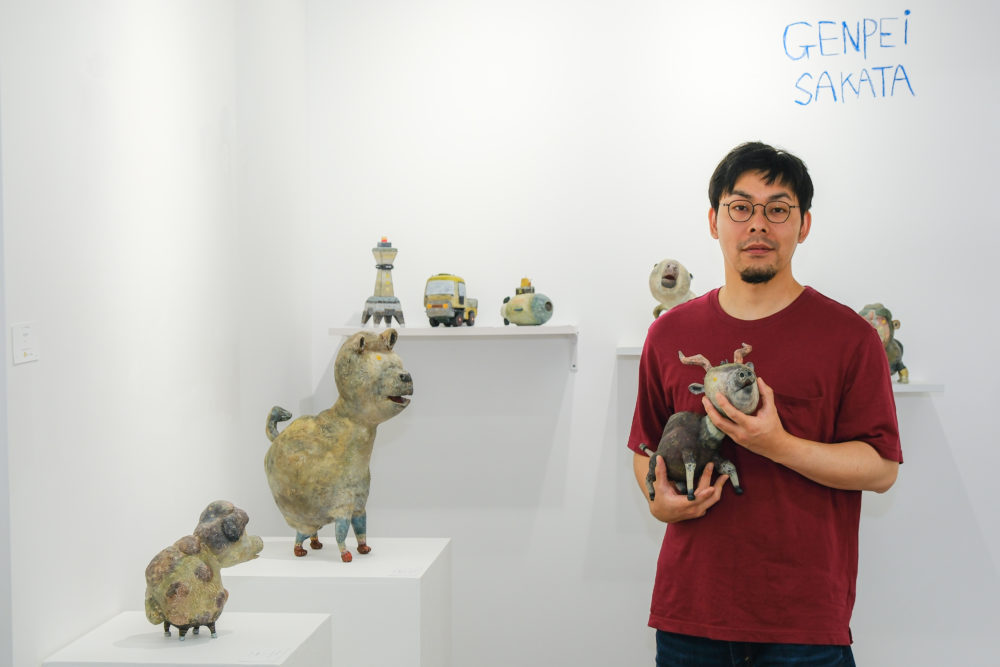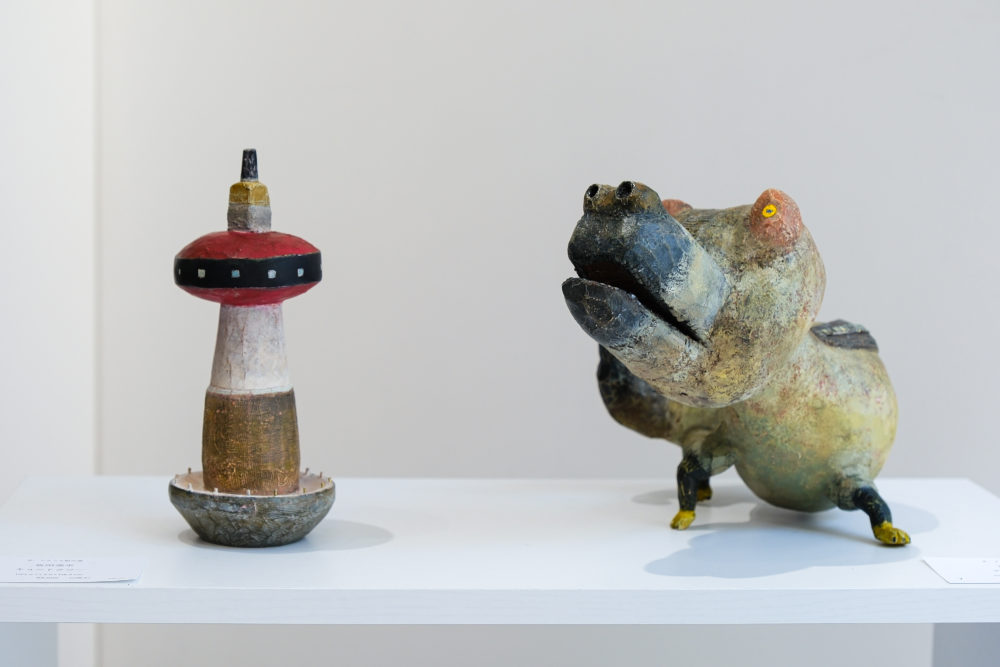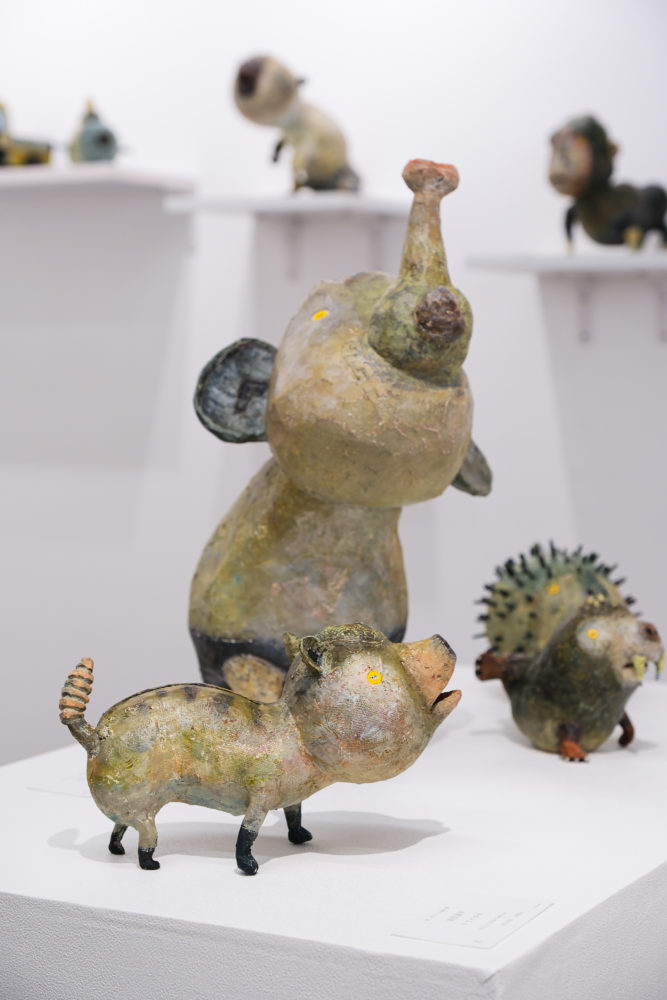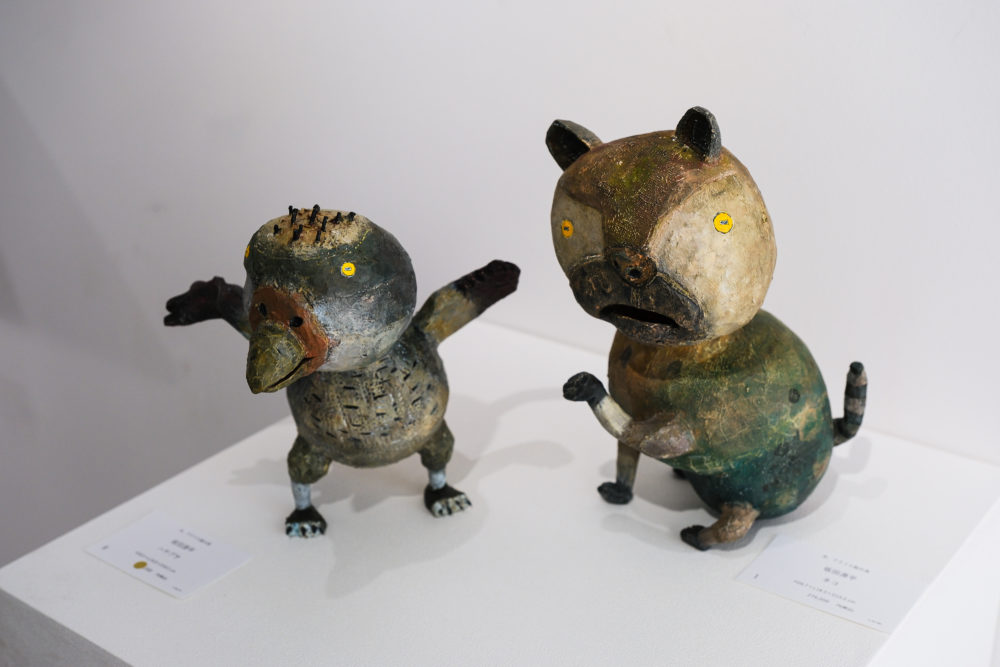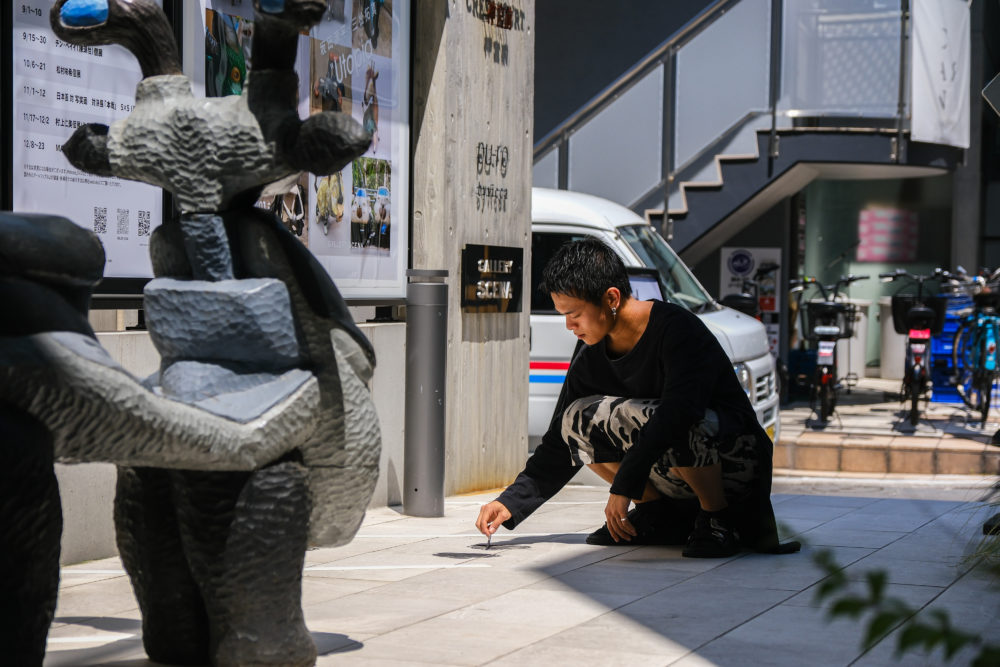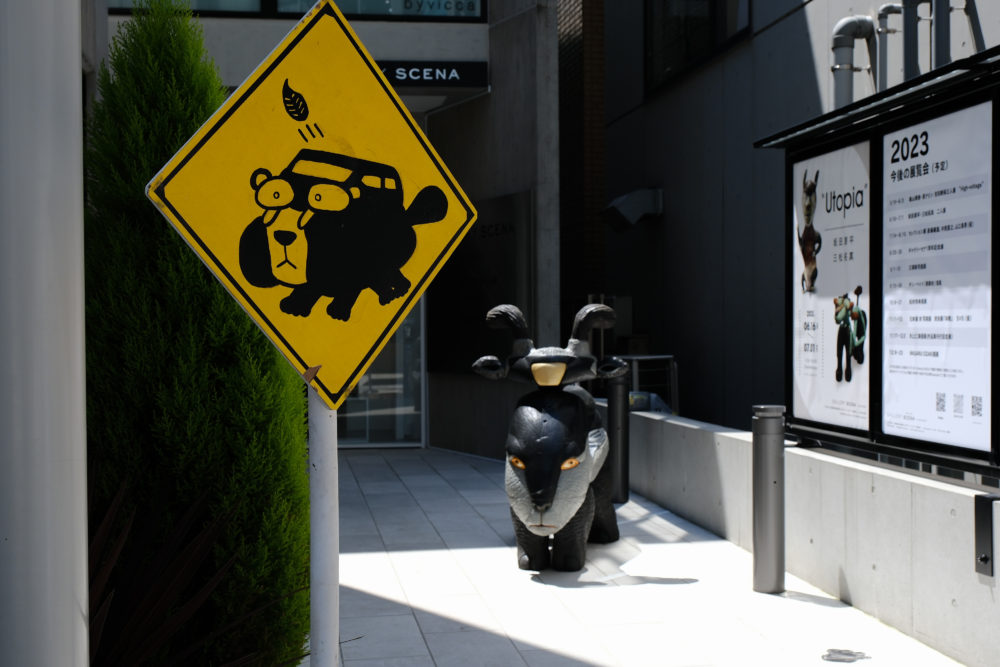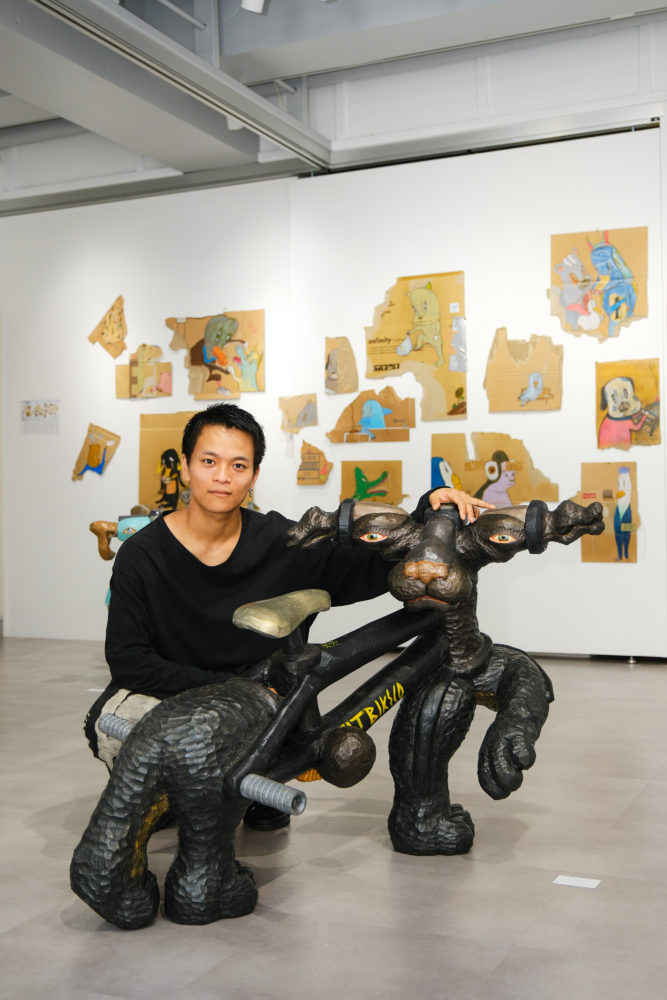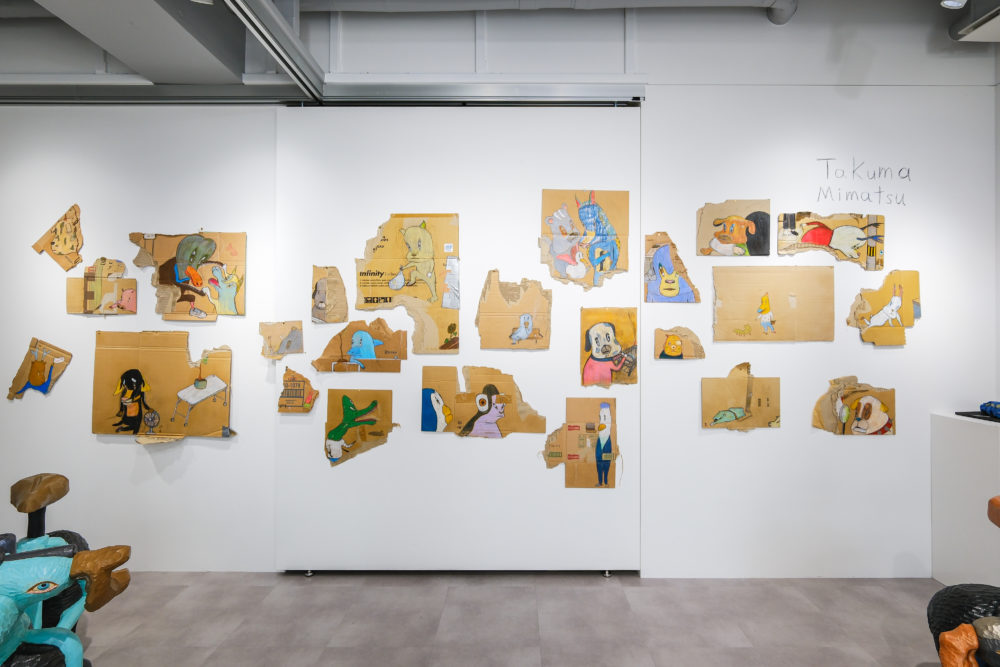 Artists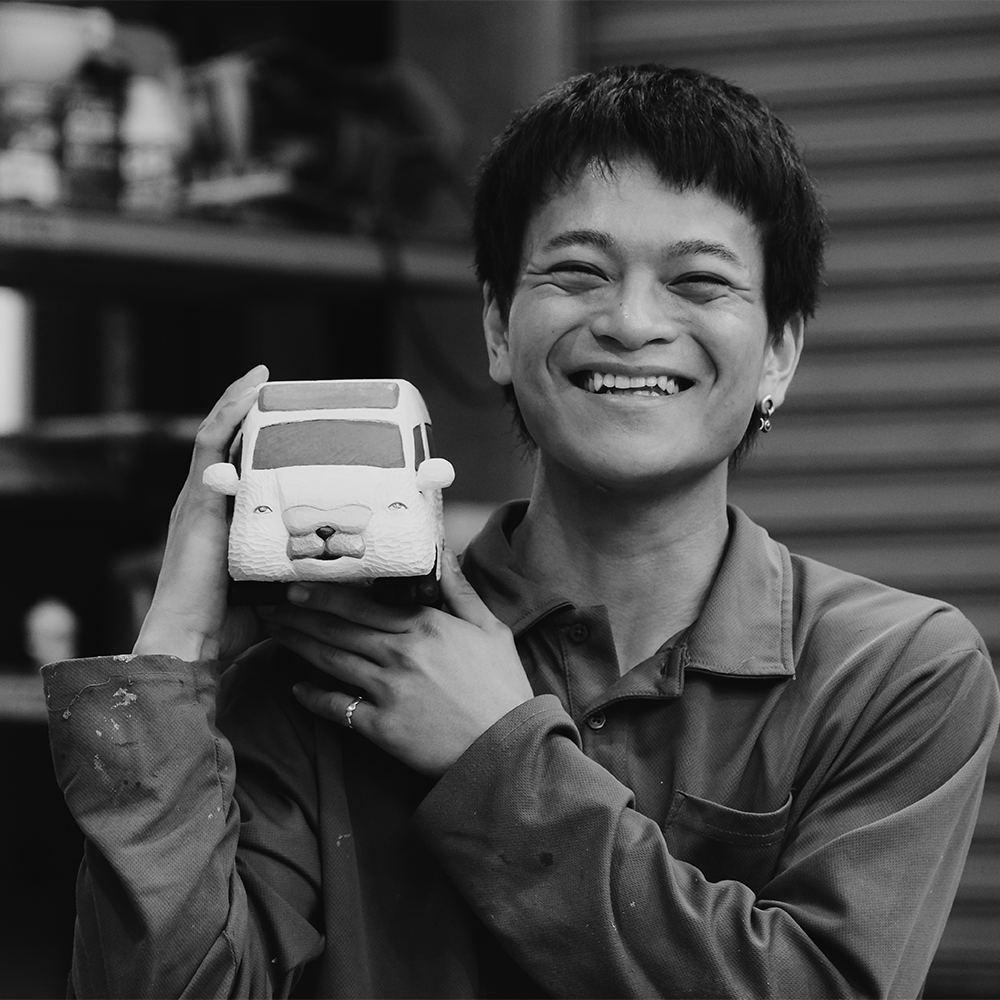 MIMATSU Takuma
Creates characterful works using familiar objects such as cars and animals as motifs. He uses a wide range of methods, including wood carving, painting, and drawing.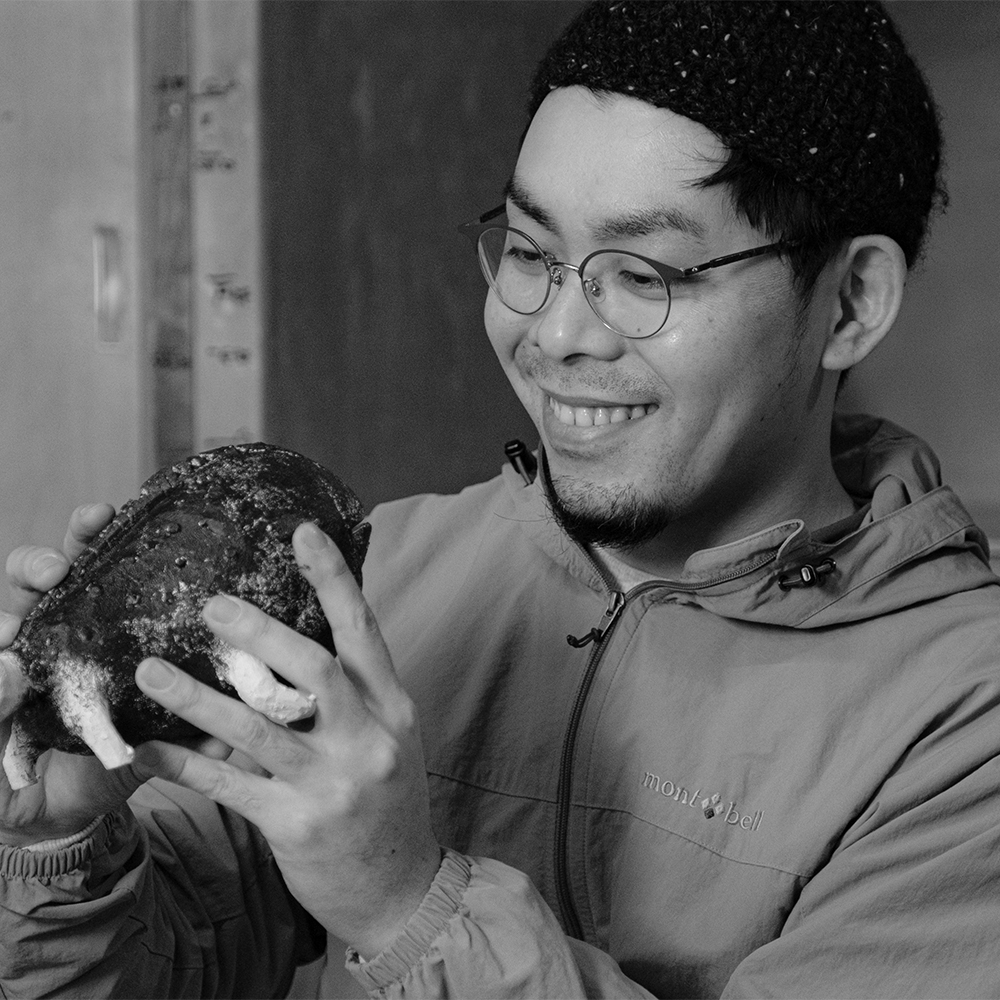 SAKATA Genpei
Influenced by his father, a ceramic artist, he was exposed to making things from an early age. He began creating creative works when he was a university student, and became a full-fledged artist after graduating from university in March 2011.