Solo Exhibition of Chen Pei Yi "I shall be unique in all the world."
15 - 30 Sep 2023

@GALLERY SCENA. by SHUKADO
GALLERY SCENA. is pleased to announce the solo exhibition of Chen Pei-Yi "I shall be unique in all the world".
This is the fourth solo exhibition of Chen Pei-Yi in Japan, the best cat painter in the Orient.
This time, under the theme of "the one and only" inspired by the cosmology of "The little Prince," Chen Pei-Yi will present a series of ambitious works, including a large group of cats and a series of works representing the five elements in cats.
Various expressions of cats spun out from their lives with their beloved cats. We hope you enjoy the unique view of the world that reveals the relationship between cats as well as their cuteness.
The following events will be held at this exhibition
Opening Party
Date:2023/9/16(Sat.)17:00-19:00
More details
Artist's presence schedule (schedule may change)
9/15-17 15:00 – 19:00
9/22-24 15:00 – 19:00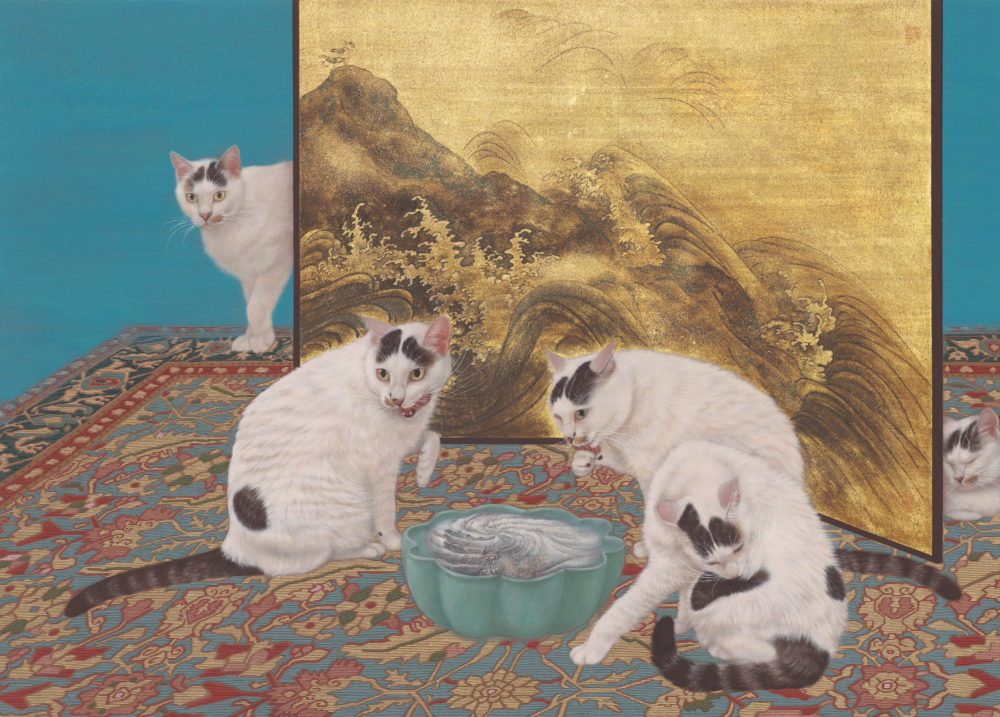 Chen Pei Yi「Hidden dragon」

A series theme of the five elements. From left to right: land, fire, water, wind, and sky.
The Atelier
Chen Pei Yi lives in Taichung with her five cats and creating art works.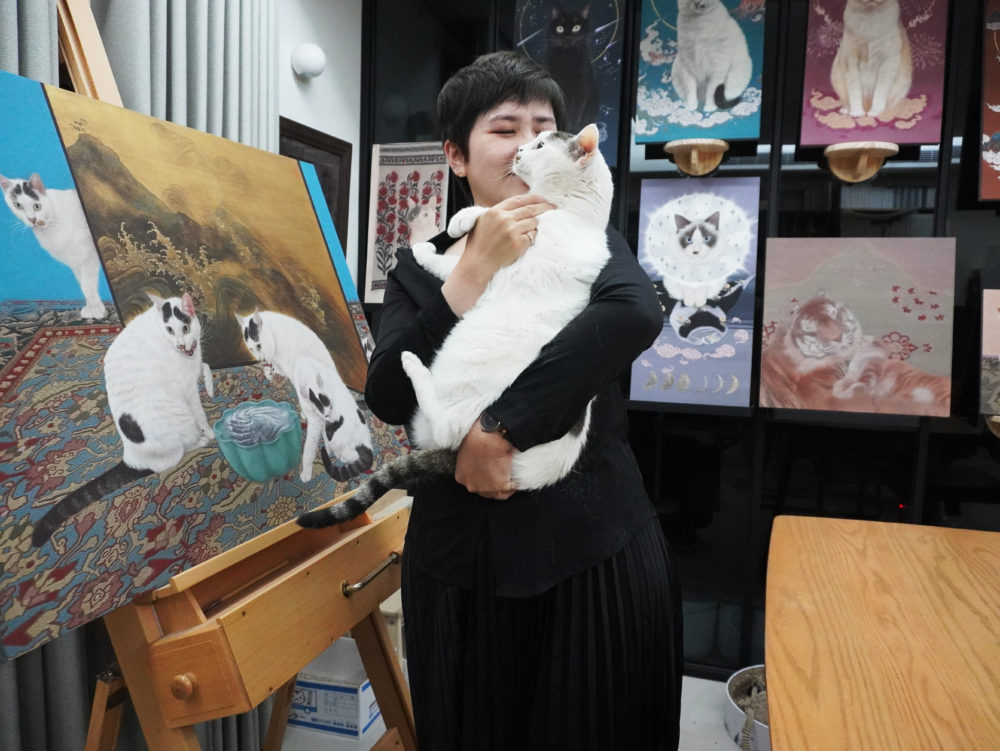 Chen Pei Yi with her cats. One of the model of her art works.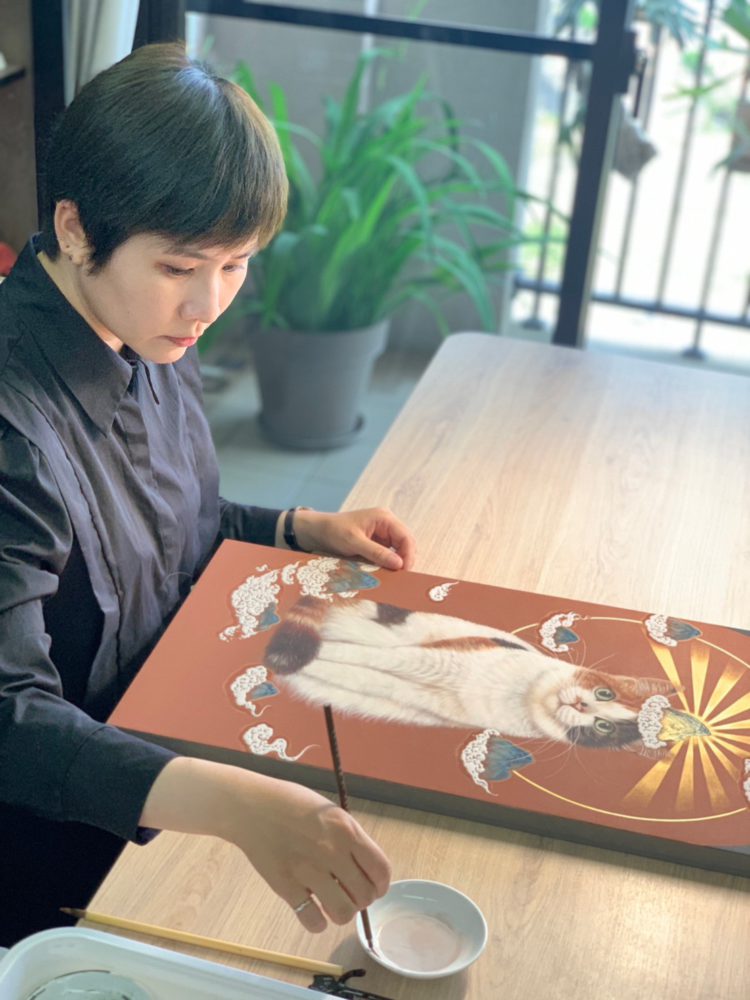 Chen Pei Yi in making of "land"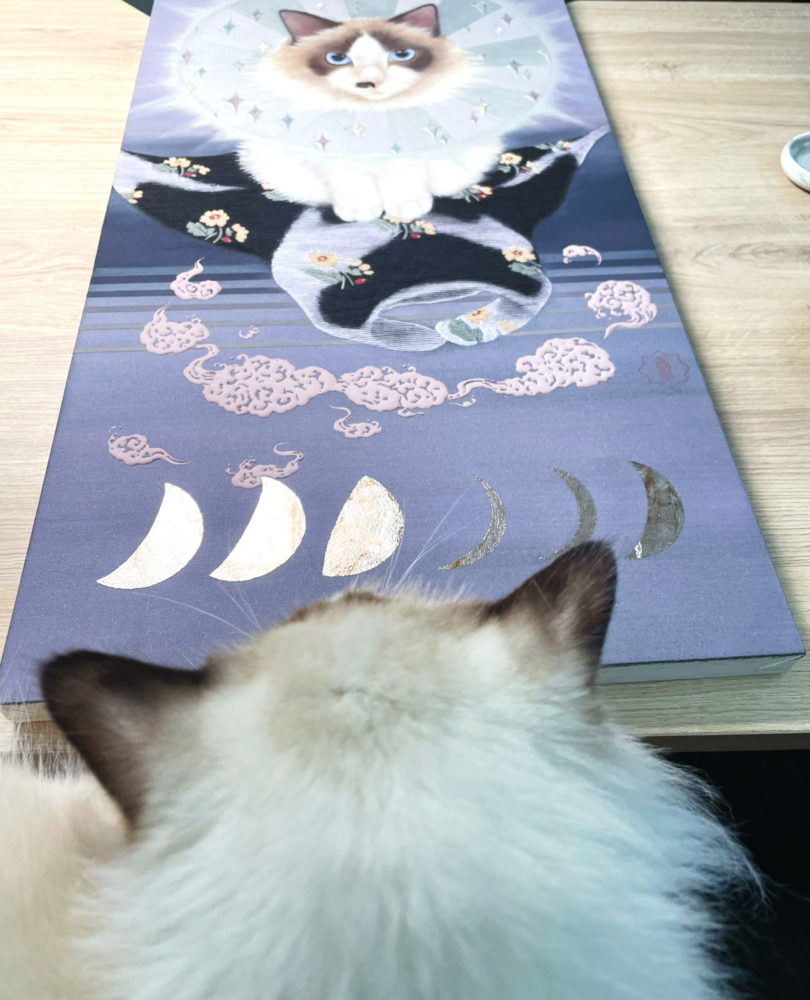 The cat is checking the art work which is featured themselves.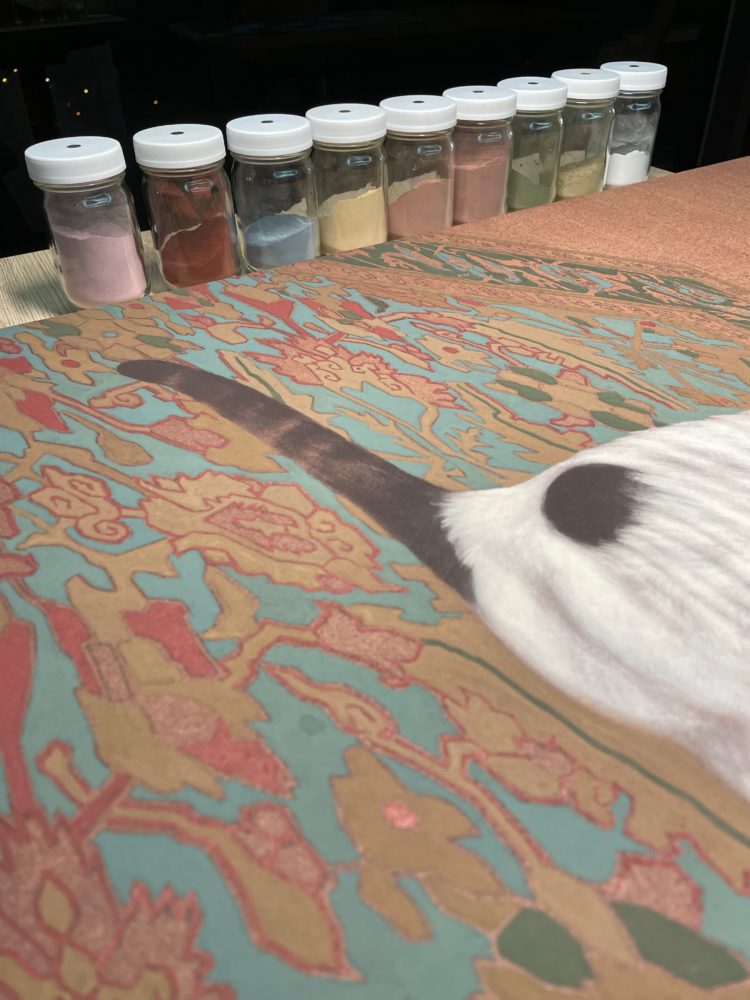 Chen Pei-Yi uses a Japanese-style paintings technique which is called "jiaosai" Meterials are Natural Mineral Pigments and ink on paper.
We are selling goods items of Chen Pei-Yi this year again.
Art books, tote bags, sakoshis, postcards, badges (gacha-gacha), and other goodies are also available.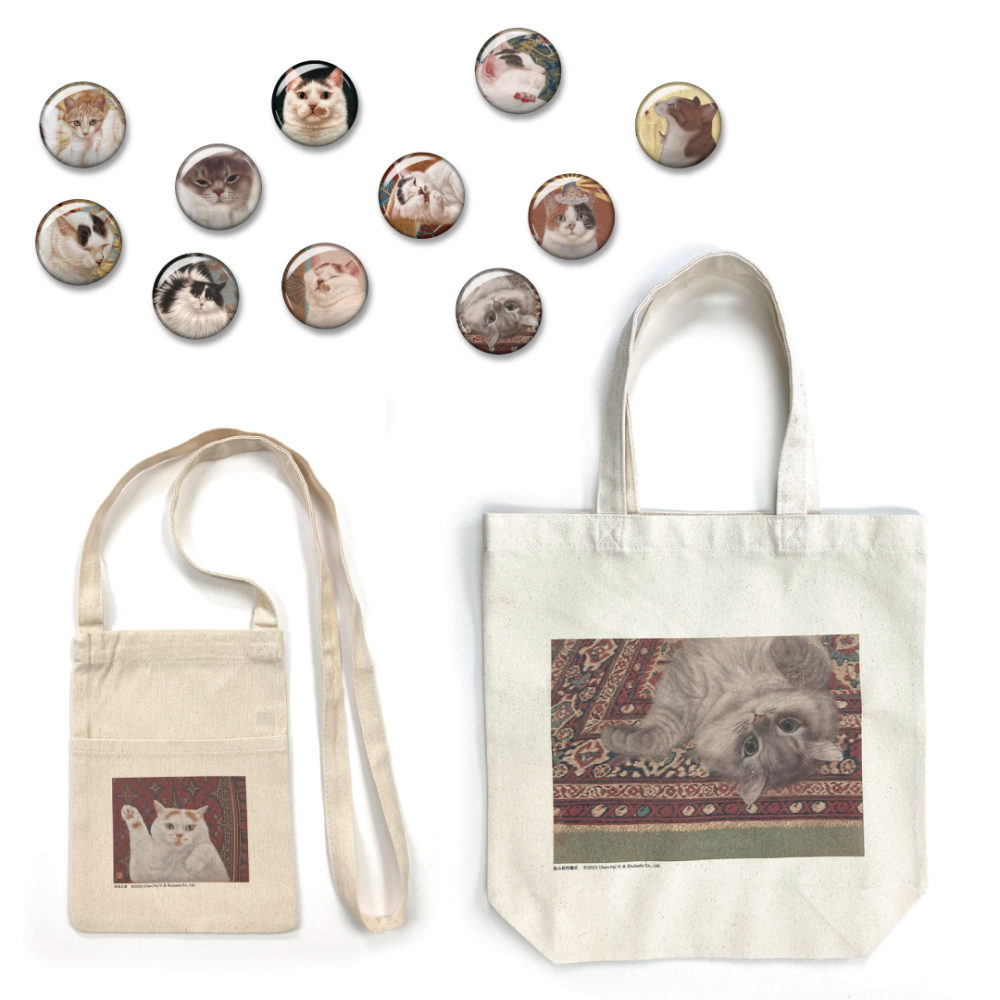 Artist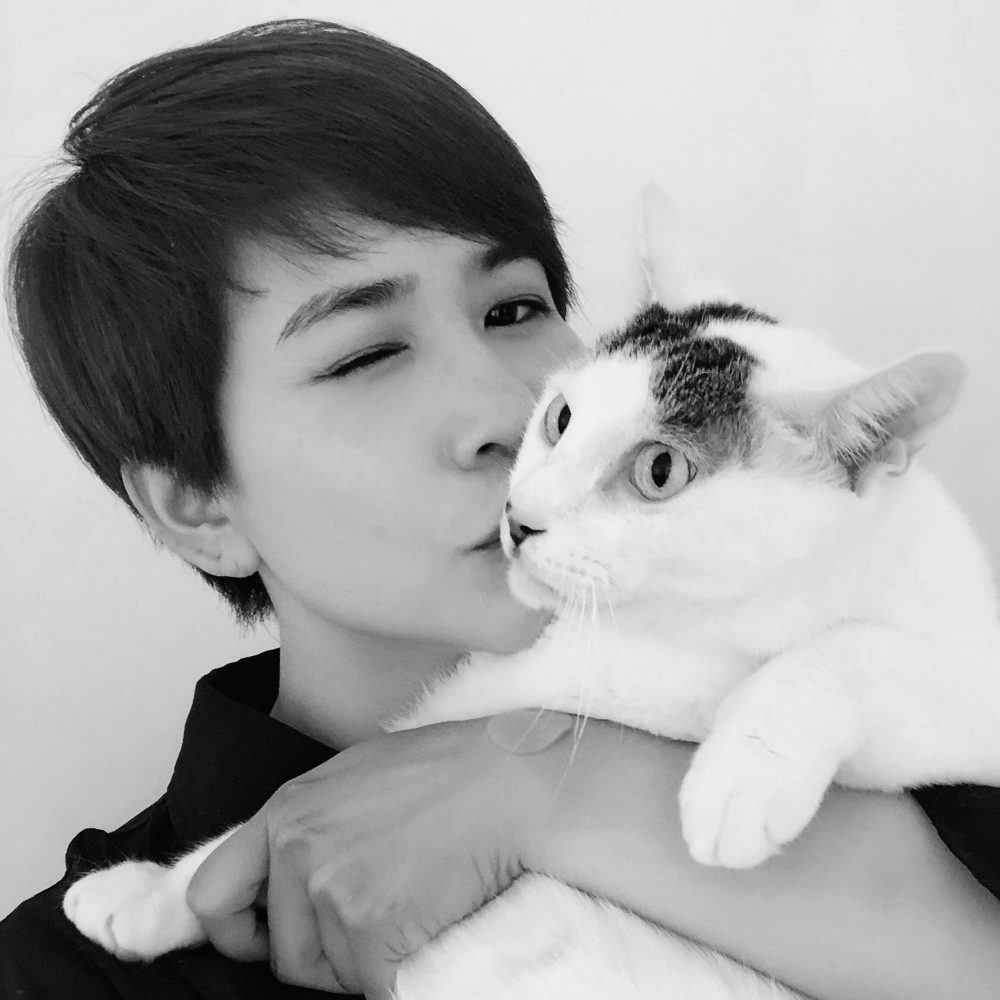 Chen Pei Yi
Chen Pei Yi completed a master degree of Fine Arts, Donghai University and B.S degree at Department of Visual Arts Education, National Pingtung University. Especially her recent works of cats and carpets with amazing minute brushwork become very popular in Taiwan.