Solo Exhibition of MITSUZUKA Shinji "who ate the banana?"
1 - 10 Sep 2023

@GALLERY SCENA. by SHUKADO
GALLERY SCENA. is pleased to announce the solo exhibition of Shinji MITSUZUKA, "Who Ate the Banana? will be held in September.
Shinji MITSUZUKA views contemporary capitalism as a "comedy" and expresses a society shaken by the pursuit of profit and information overload in his works. MITSUZUKA's "Banana Peel" is a satire of contemporary society. We invite you to view this exhibition that highlights the ironies and issues of society through his unique perspective.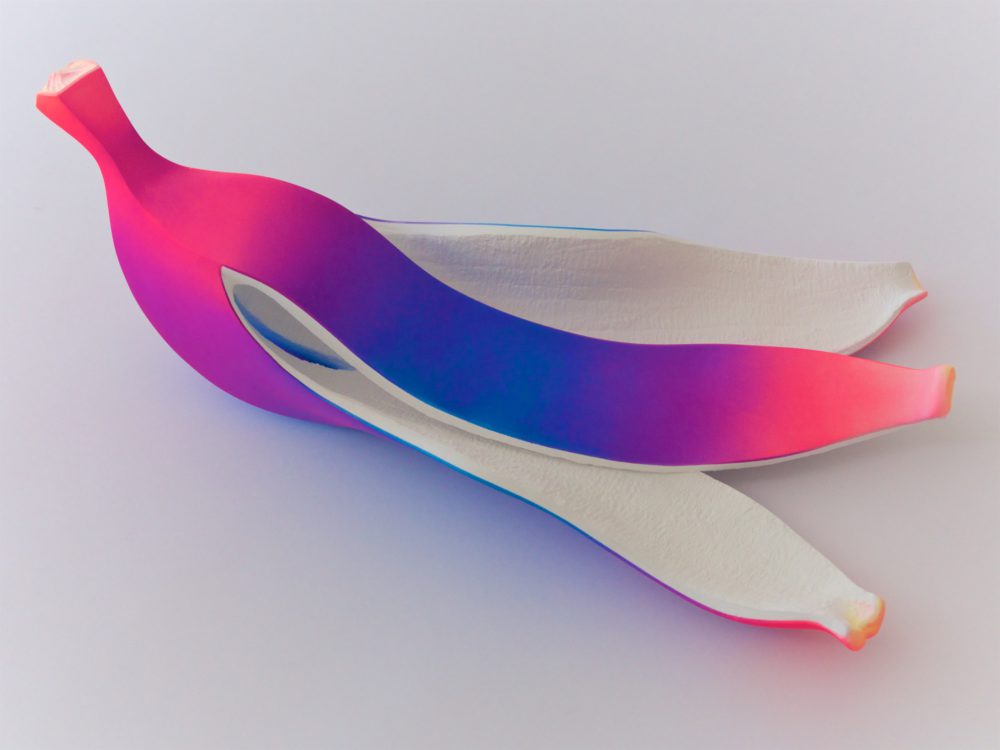 MITSUZUKA Shinji 「Slapstick (Wall mount type-33-01) 」
The following events will be held at this exhibition.
Party
Date: Friday, August 25, 2023, 16:00-19:00
More details
who ate the banana?
I needed a comedy.
I feel that rationality, taken in by the rules of capital, has created a situation of structural change through globalization and information overload through digital innovation, which has complicated all social problems.
Perhaps the world is changing at a speed that exceeds that of the Industrial Revolution, but this is happening because the triumph of capitalism has brought about a shared sense of values. However, capitalism, which seeks to prove its legitimacy alone, obliges all economic agents, from individuals to nations, to maximize profits. It also demands an exchange of "wealth" for "risk.
I find this structure a comedy.
The consequence of market freedom marketizing individual freedom is the possibility of a future society with planning that goes far beyond the planned economy, and the exchange of "affluence" for "risk" could be the beginning of a solution to the global environmental problems plagued by population growth.
I have a "question".
How should Art relate to reality?
How should artists perceive and relate to social and political realities? How can we rightly combine the concept of "context," as the art world has spun it, with our perception of reality?
If it is a "banana peel" that we can see, we should not step on it and fall.
I am creating my work for the sake of contact with reality. (MITSUZUKA Shinji)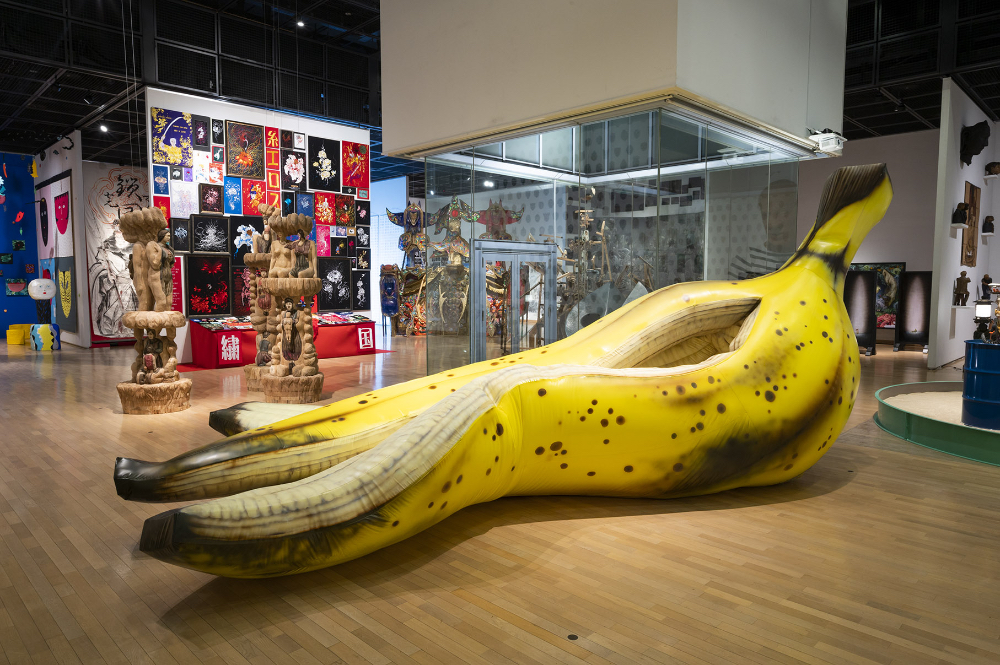 MITSUZUKA Shinji, "Slapstick" 2022, balloon, paint, and blower *Image courtesy of Taro Okamoto Museum of Art, Kawasaki
Artist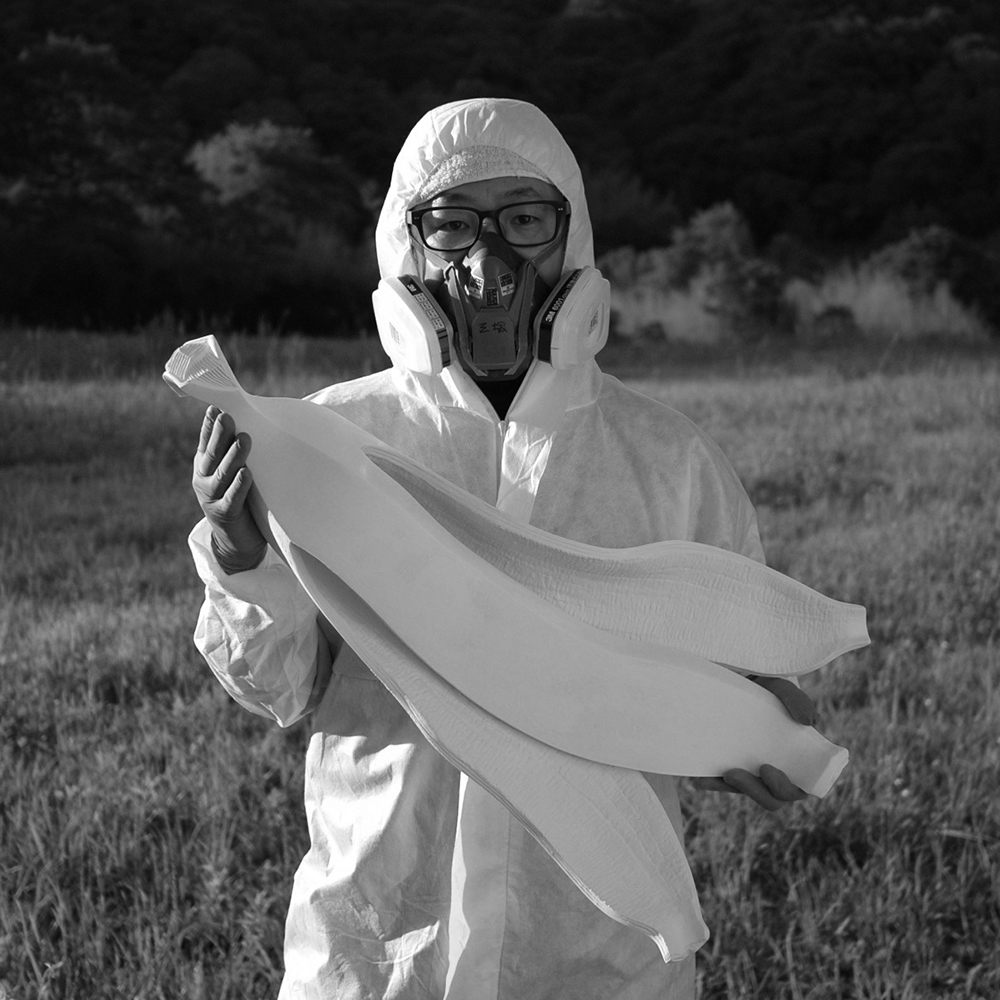 MITSUZUKA Shinji
After working as a ski patroller, lifeguard, and bicycle messenger, he entered Tokyo University of the Arts in 1999. While still in school, he began working in the video industry as a broadcaster for children's programs. Later, after working as a magazine editor and TV station director, he began presenting his work in 2018, creating a work of giant banana peels as a work based on the "question of questions" and "META questions" during the Corona disaster.