ART CENTRAL 2020 online exhibition at Artsy
17 - 22 Mar 2020

@Artsy.net
It will be held "ART CENTRAL 2020 online exhibition at Artsy" instead of the ART CENTRAL 2020 that was canceled because of the influence of new corona-virus.
concept:SHUKADO feel that it is our mission to find and introduce young promising artists in addition to the handling of traditional Japanese paintings and Ukiyo-e since Edo period.
Any modern art work can't exist without relationship of traditional and preceding art works. We can not also ignore the works which were born from the collision of Japanese and foreign cultures.
To top of that, we try hard to select and introduce the excellent artists who bring innovation irrespective of all ages. As for traditional Japanese arts, we exhibit increasingly popular Ukiyo-e of Hokusai, Kuniyoshi etc. And, in addition, we display the works of Shinoda Toko who challenges the tradition of Japanese calligraphy, Kusama Yayoi who went abroad and won world-wide recognition, plus Foujita Tsuguharu who found his own place in France and flourished there.
As young actively working artists, we introduce outstanding painters with full of energy,
excelled in intuition. For example, first participant, Kihara Chiharu is full of vitality and intuition. She is seemingly attractive none the less for her lack of formal education.
Kakinuma Hiroki builds a symbiotic world of SF and alien substance quoting some parts from classical paintings. It is a theme familiar to us nowadays. In case of Murakami Hitomi, she makes use of traditional ceramics to convey her imagination in the form of dying beauty, grotesque, however, at the same time, romantic. Finally, Mishima Tetsuya who excels in pretentious genre painting with touch of eroticism, based on the classical technique, yet developed. Please feel and enjoy the breath of young Japanese artists full of vitality.
Artists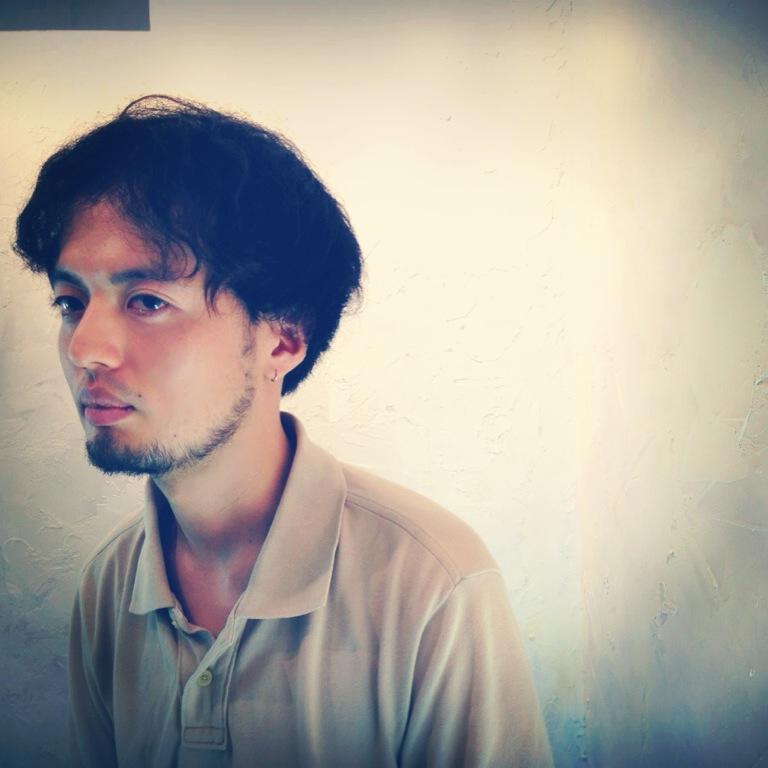 Kakinuma Hiroki
Born in Tokyo in 1985, Kakinuma graduated from Musashino Art University with a master's degree in oil painting in 2011.
Kakinuma specializes in painting grand panoramas where foreign objects and humans, the abnormal and the everyday intersect.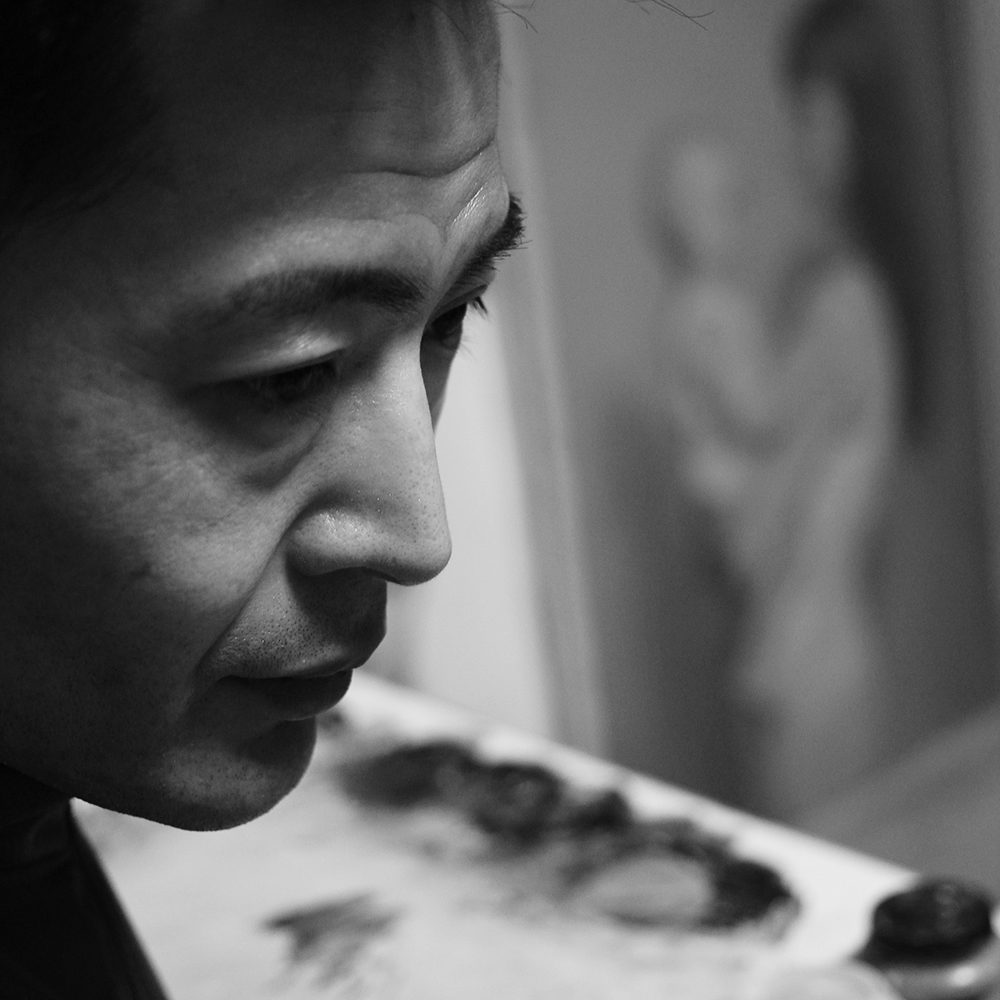 Hara Takahiro
HARA, who studied Spanish contemporary realism painting, confronts the "existence" that lurks in everyday life. His unpretentious attitude toward all things, life and death, gives his work a universal beauty. His works show us that beauty and the value of life are scattered in everyday life.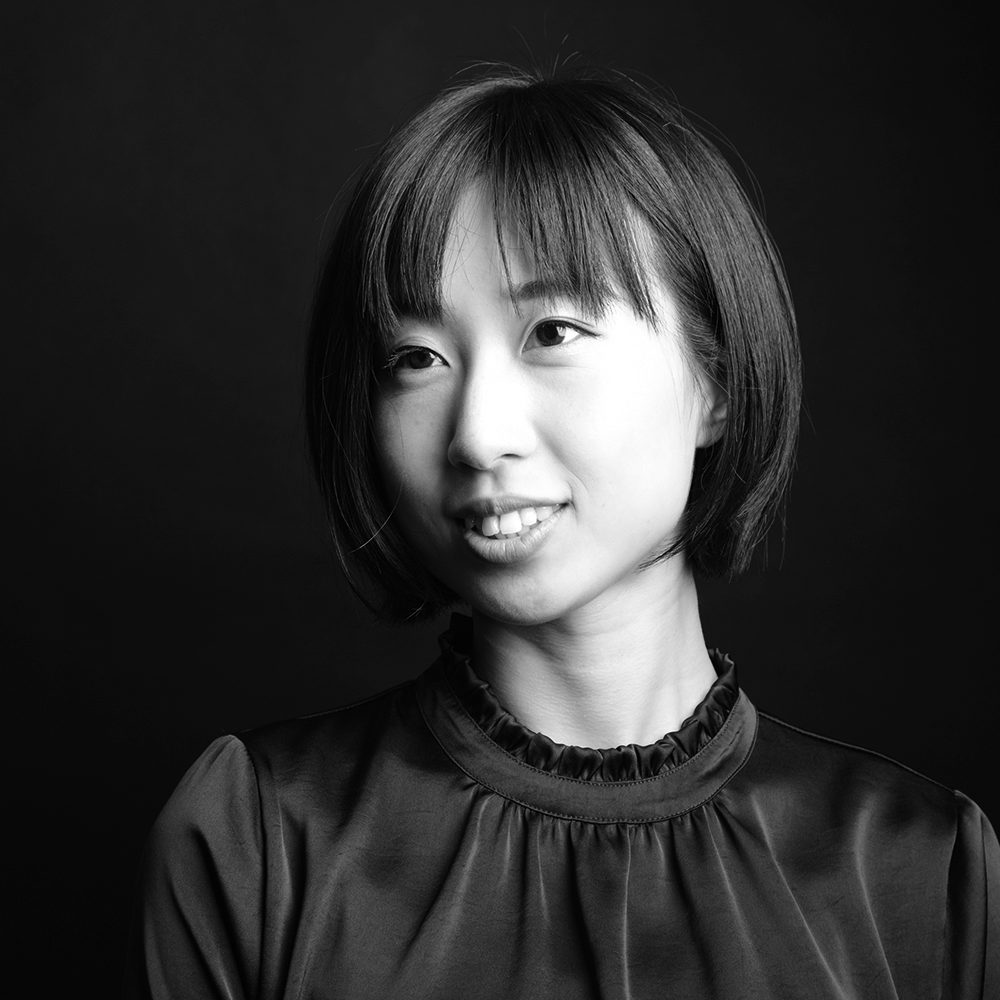 MURAKAMI Hitomi
Speaking of ceramic figurines, we may conjure up Meissen or Lladoro porcelain wares which have flavors of optimistic romanticism. However, Murakami's figurines of ceramics usually remind us of the association toward death. Most of them are represented by the decaying plant-like images of dying woman.