2023/03/17 - 19

@SILKS PLACE TAINAN Hotel (booth:703)
In our room we introduce comprehensive fine Japanese arts, not only contemporary but also modern arts including Edo period.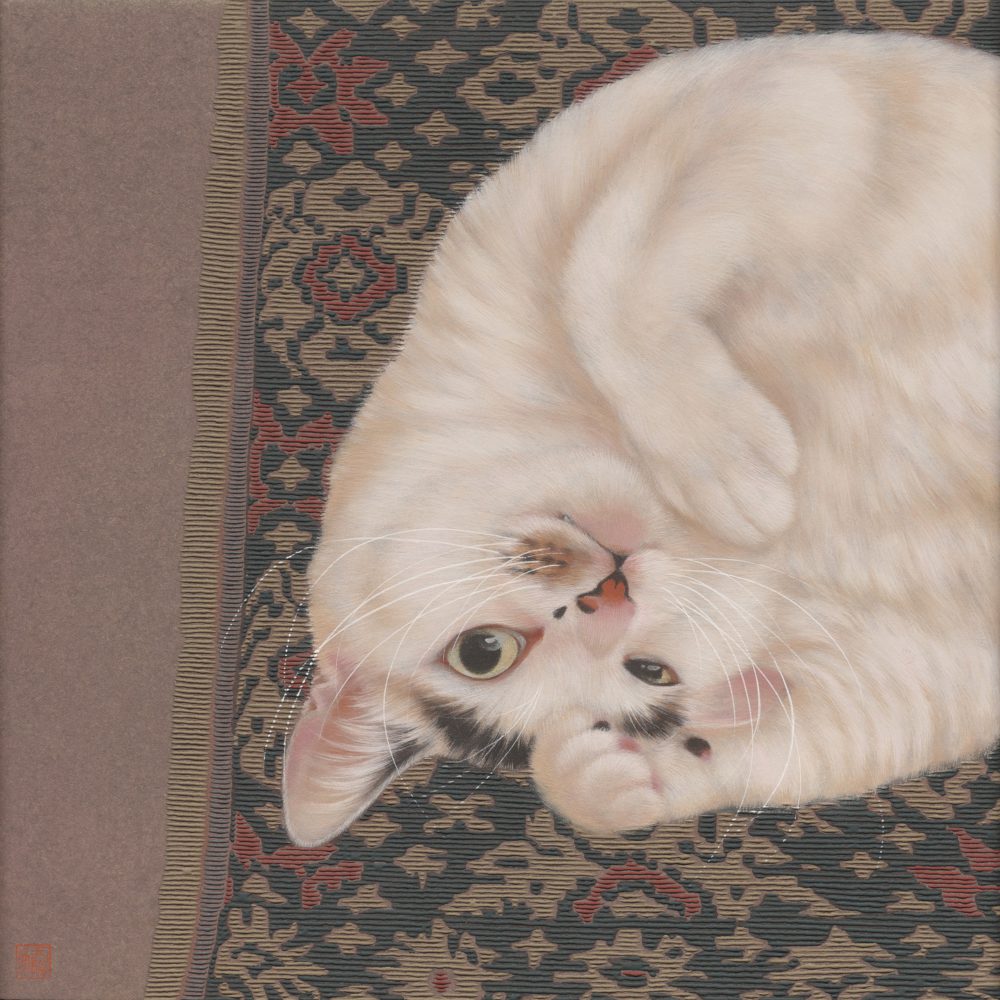 チン・ぺイイ(陳 珮怡)「稚氣」
First of all, we show the works from 5 talented artists.
Chen Pei Yi, we call her "The best cats' painter in the East". In Japan she is getting more and more popular in recent years as same as in Taiwan, including the publication of art book. The characteristic of her works is letting go of the definition or stereotype that cats are just cute. She lives with cats together and paints as they are. We can see her love to cats through her paintings.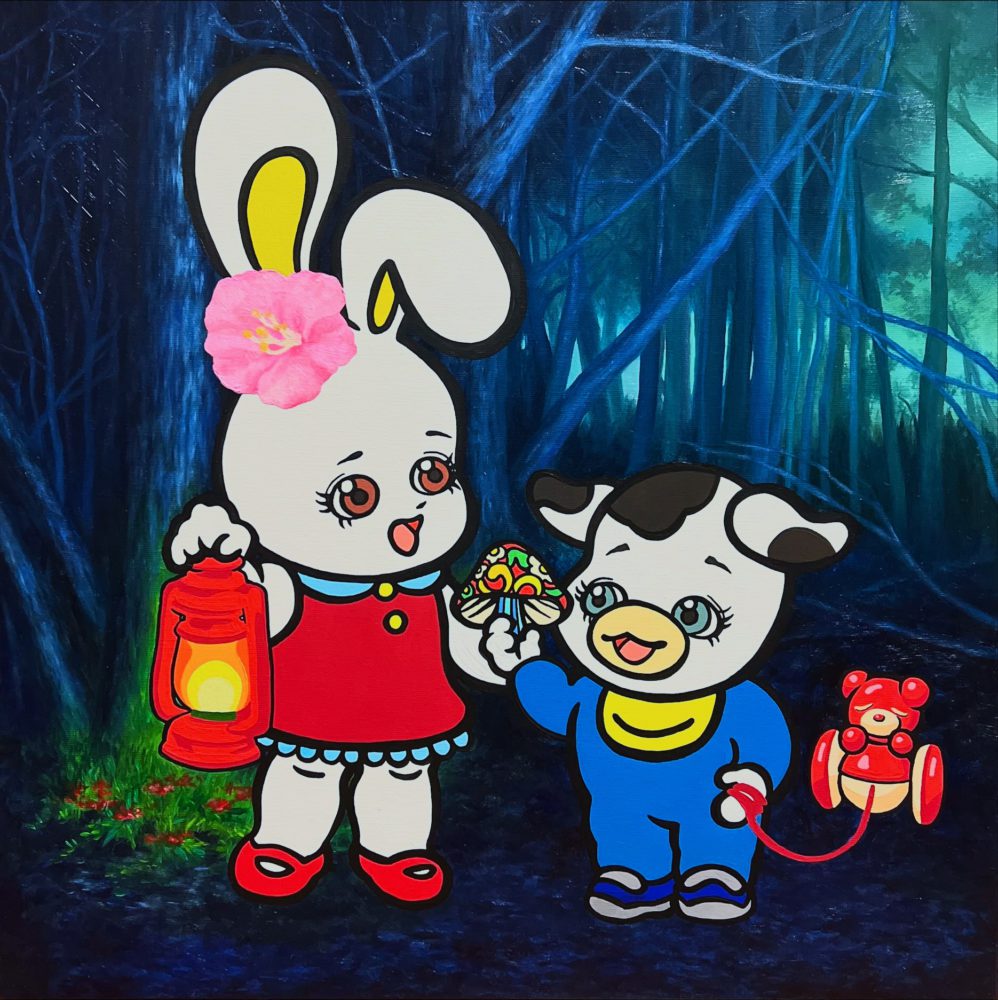 吉田 樹保「新訳風土記集 其ノ参 観月峠 四什壱」
Generally, art works attempt to depict "something" within a frame which is relevant to the "reality" or "conception" in the outer world of a frame. In Yoshida Mikiho's case, her interest lies in Japanese old customs mirroring our ancestors' attitudes towards the problems; how to cope with life and death. Her arts are produced out of journalistic coverage. On one hand, her expression is light and nimble with kitsch appearance. On the other, they look bizarre with a feeling of some sort of dark sexual ferociousness.
Yanagida Mari paints transparent female figures using Japanese painting techniques. The women in her works wear a fragile atmosphere, but at the same time, they also have a dignified strength. Along with their facial expressions, the fingertips and toes are also a must-see. The subtle angles of the fingertips and toes express the emotions and fluctuations of the characters.
Kameyama Haruka depicts a chaotic world that seems to be a mixture of dreams and reality. Characters that appear in psychedelic colors are nostalgic and move around in dioramas created by the artist herself. The base of the work is a diorama photograph on which the painting is applied. Additionally she also uses image processing tools for smartphones. You cannot take your eyes off her pop and strange world.
Kano Moeko paints somewhat inorganic girls who look like dolls or robots in oil. Hailing from and living in the countryside, her works are enveloped in a stillness as if she were thrown out alone in a residential area at night. The eyes that look at us seem to be peering into the depths of our hearts. Her works, in which she expresses the anxiety, fear, and emptiness that arise within her by entrusting them to the figures, depict the fluctuating and unstable nature of human beings. The carefully drawn skin in various colors is another highlight of his work.
In addition as representative contemporary artists we will exhibit the excellent works of Yayoi Kusama, Yoshitomo Nara, Takashi Murakami. We exhibit also Tsuguharu Foujita and Kinichiro Ishikawa, very popular Japanese modern artist, as well as Ukiyo-e prints of Hiroshige, Utamaro and Hokusai.