8/25.26 Exhibition for only 2days! GALLERY SCENA First Anniversary Exhibition
18 Aug 2023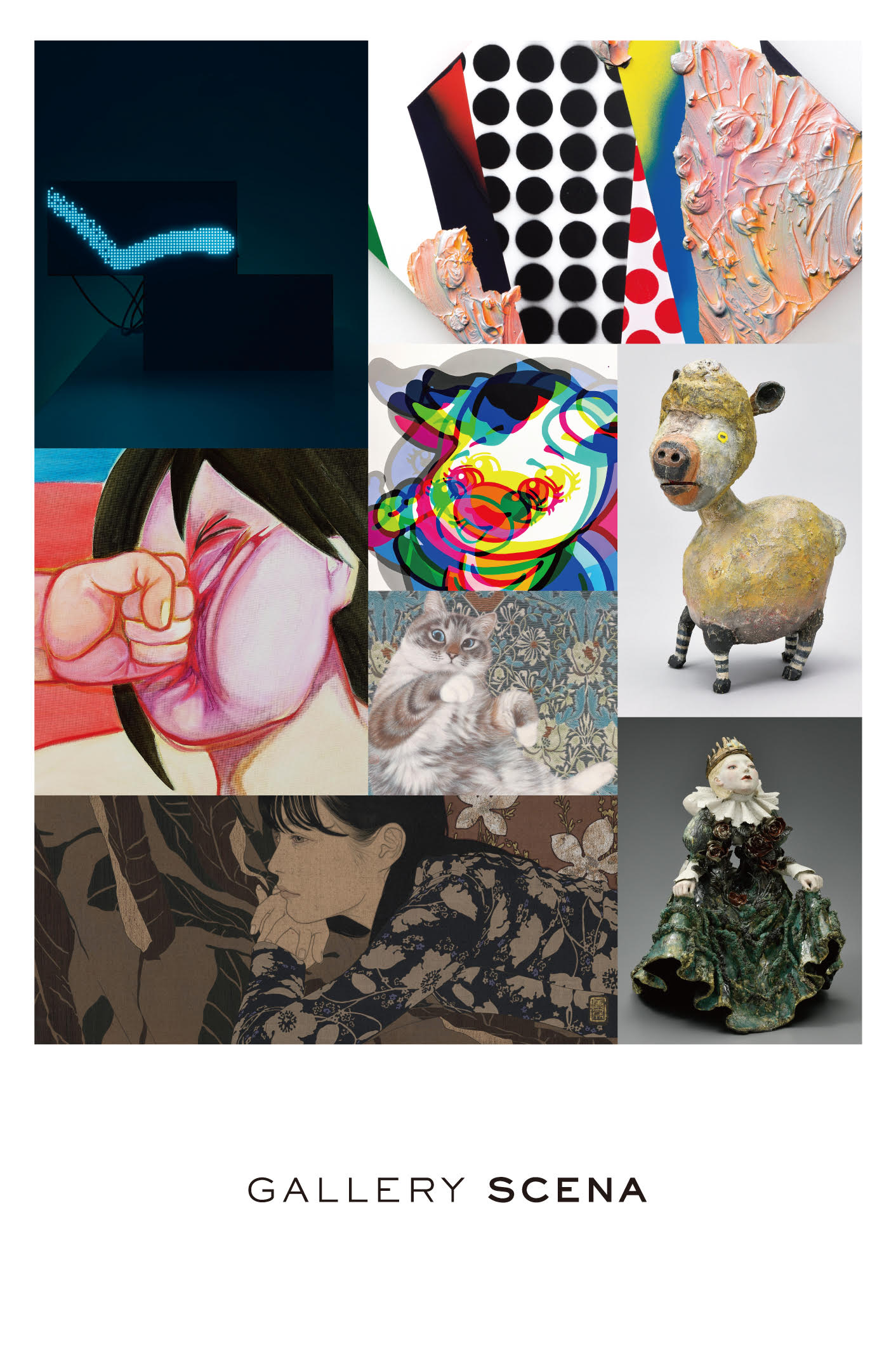 We are pleased to announce that GALLERY SCENA. celebrates its first anniversary in August 2023.
As of August 2023, one year has passed since the birth of GALLERY SCENA.
We would like to take this opportunity to express our deepest gratitude to all of you for your support.
To celebrate our first anniversary, we will be exhibiting works by eight of SCENA's leading artsists.
These artists, all of whom are full of originality – Yasunaga Ikenaga, Masaru Ozaki, Genpei Sakata, Chin Pei Yi, Navi Hara, Saki Matsumura, Hitomi Murakami, and Juho Yoshida – are sincerely facing their own expression turning point at a time when the 21st century is about to enter its quarter century and the world is full of ways to express themselves nowdays. We hope you will enjoy the works of these artists, who are constantly pursue their own expression through the arts.
We will also hold a small party, so please come to the gallery with your best intentions.
Exhibiting artists
Yasunari Ikenaga, Masaru Ozaki, Genpei Sakata, Peiyi Chen, Nabiyi Hara, Saki Matsumura, Hitomi Murakami, Juho Yoshida
Party
Friday, August 25, 2023, 16:00-19:00
No reservation required, free admission