Chen Pei Yi's goods item will be on sale this year again.
1 Sep 2023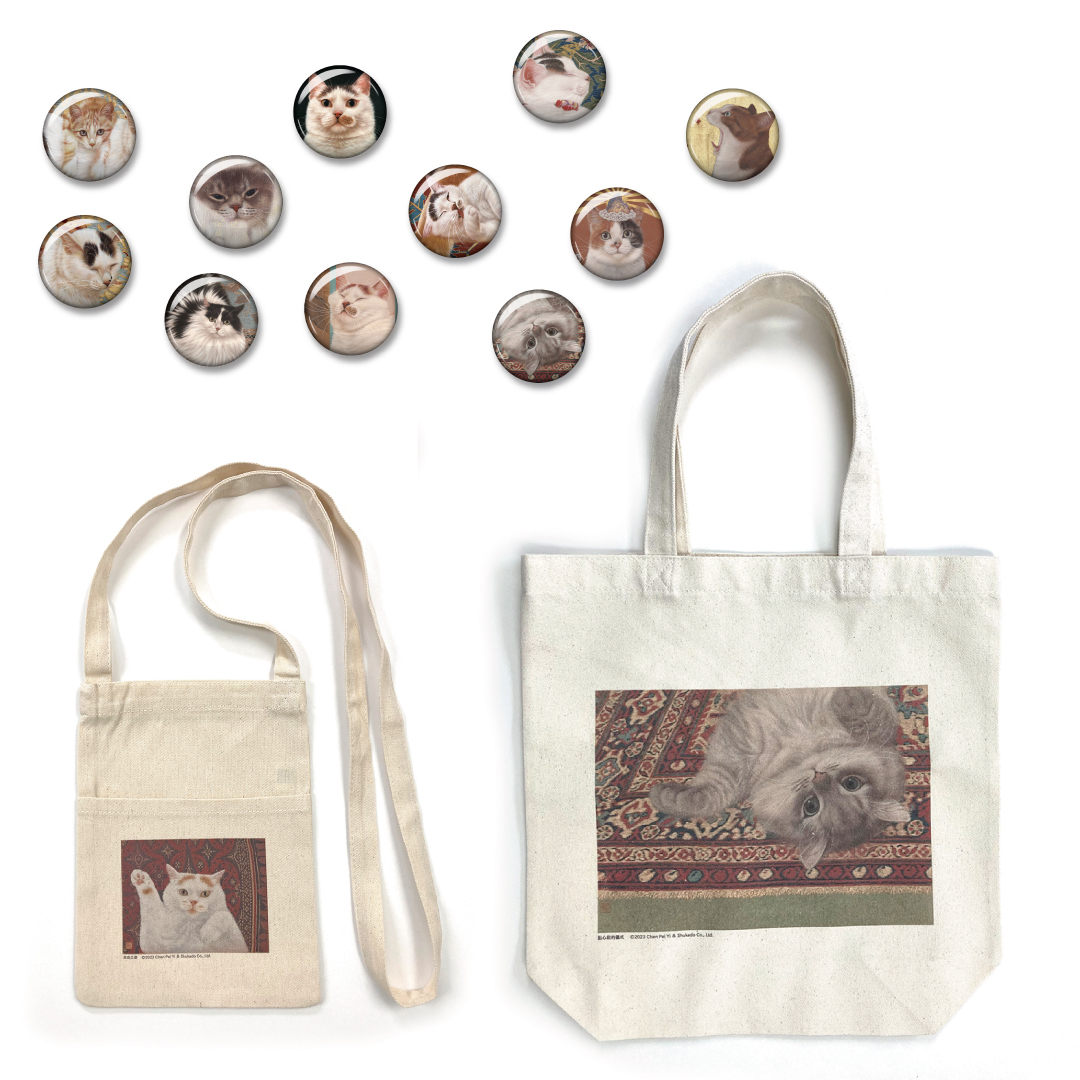 Chen Pei-Yi's solo exhibition will be held for the fourth time in Japan in 2023.
We will be selling goods item again.
This time art books, tote bags, sacoche bag, postcards, badges in capsule toy (gacha-gacha), and other goodies will be available.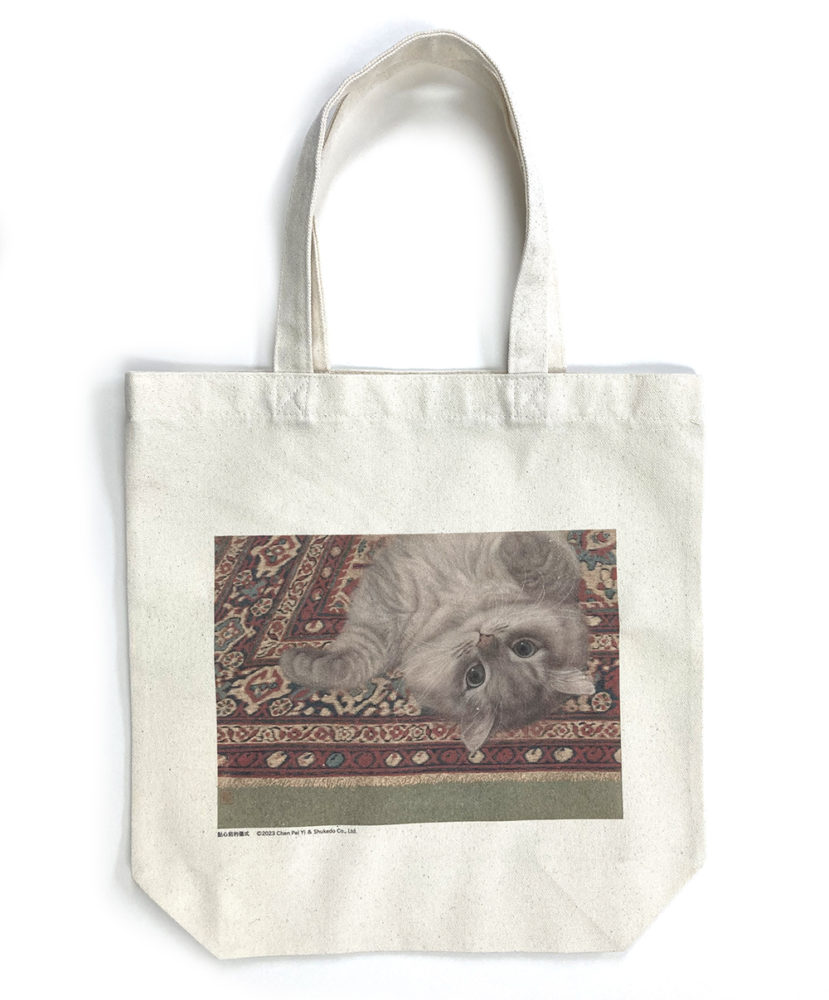 Chen Pei Yi's tote bag
This time we printed the popular "Ritual Before the Snack" from the 2021 solo exhibition.
The figure of begging for a snack is adorable. The bag is made with thick fabric and gussets provide plenty of room.
Price: ¥2000 (Tax is included)
Flat size: approx. W360xH370xD110mm
Handle size: approx. W25 x L470mm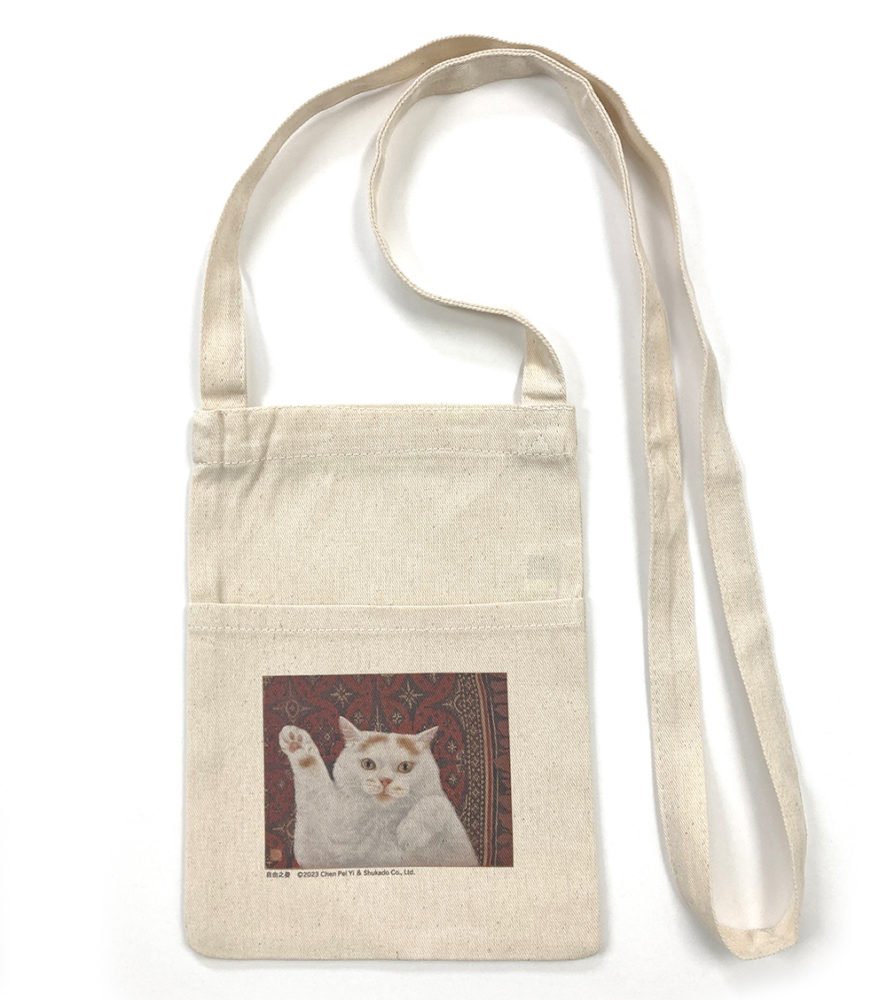 Chen Pei Yi's sacoche
Printed with a cute figure of beckoning cat.
The size fits a wallet and a smart phone. and comes with a pocket. Enjoy going out with one of the Chen Pei Yi's cat.
Price: ¥1,500 (tax included)
Body size: approx. W160xH220mm
Handle size: approx. W20xL1250mm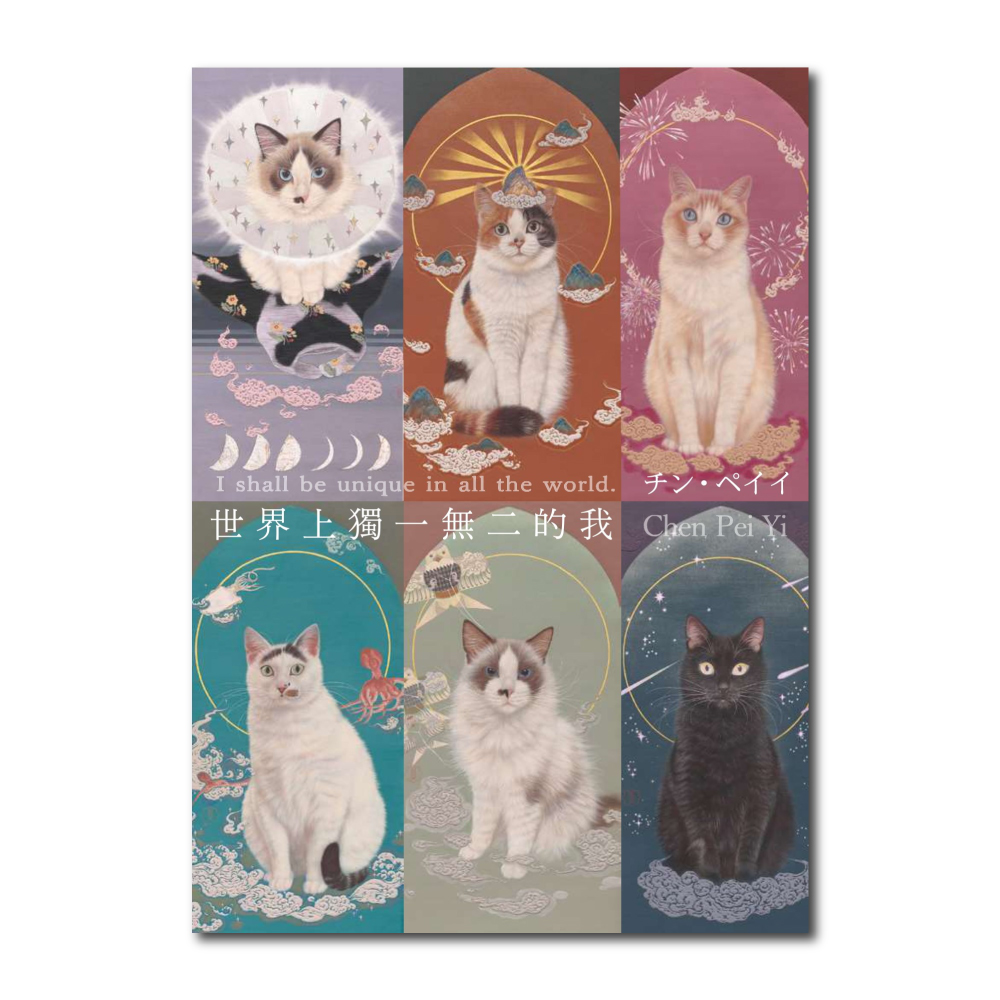 Exhibition Catalog
In addition to the exhibited works, the catalog includes representative works from 2018 and beyond.
We also introduce the model cats in this catalog.
Size:B5 size
Pages: 40p (including cover)
Store price:¥2,000 (including tax) Net store ¥2,500 (including tax and shipping)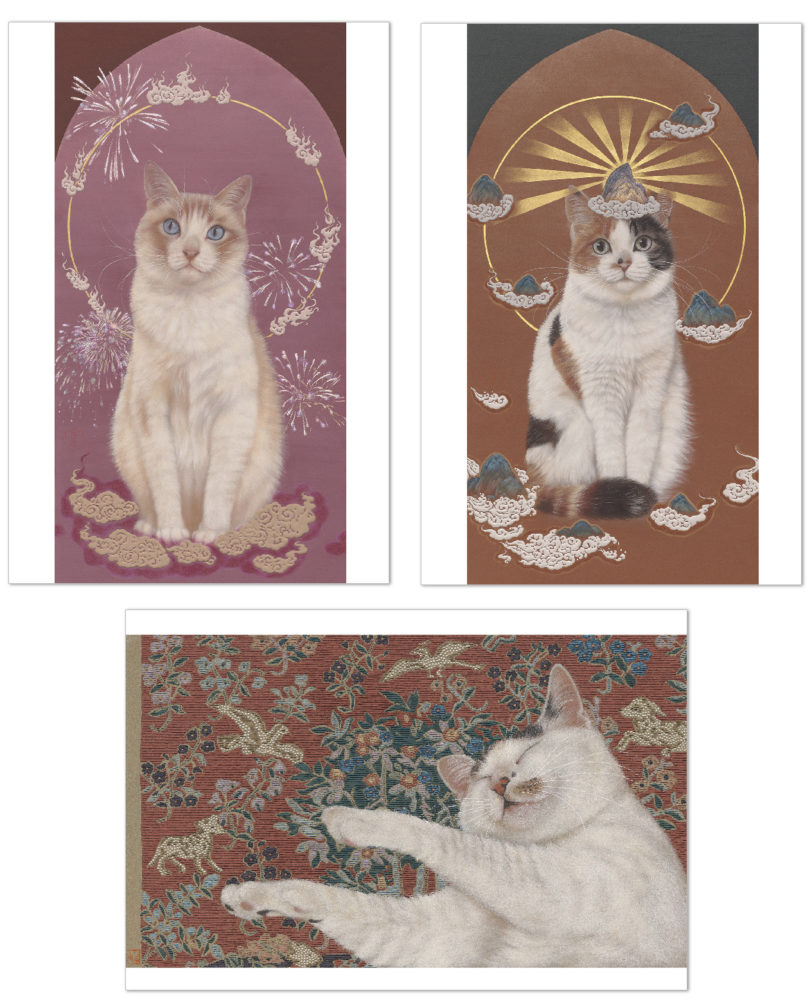 Upper Left:「Fire」 Upper right:「Earth」 Below:「Melody of dream」
Total of 9 postcards.
Three new works have been added.
Price: ¥100 (tax included)/ each card
〈Once again we're selling capsule toy (gacha-gacha)〉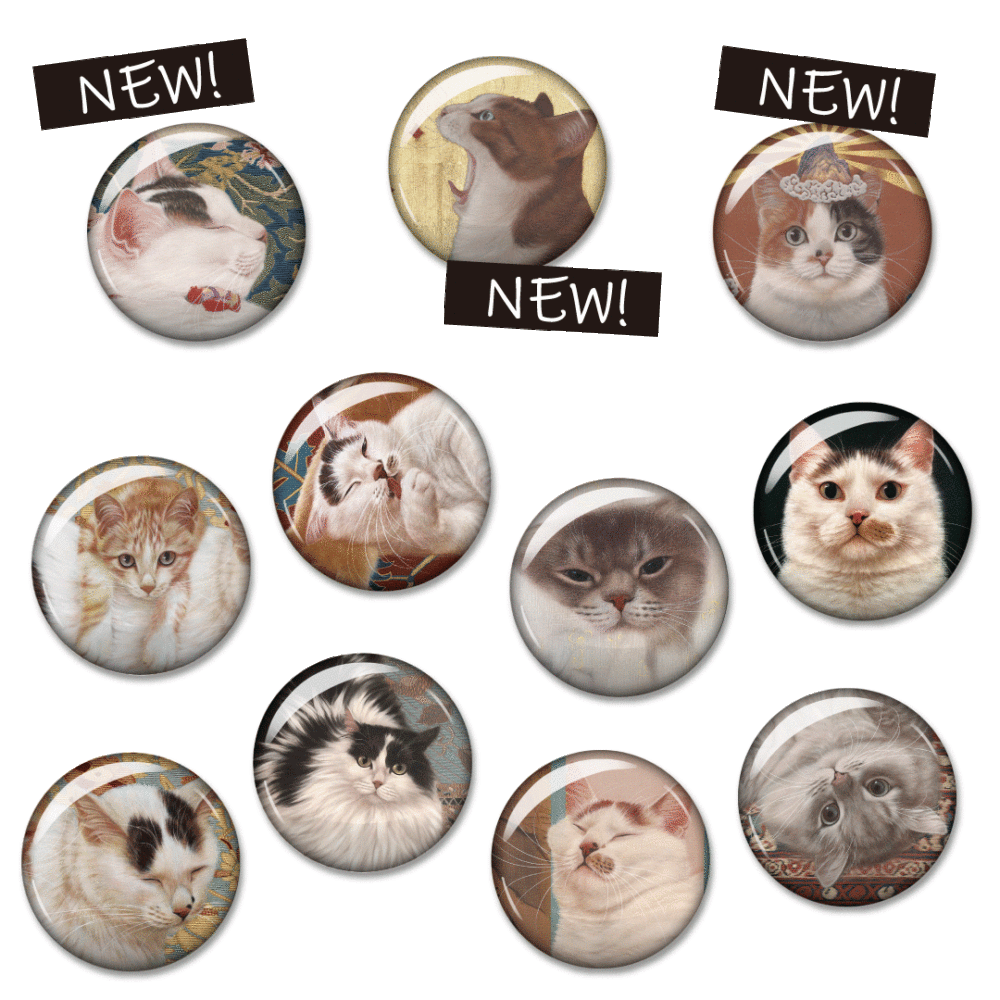 We have 11 kinds of  badges. It will be a surprise which one will you get.
\100 per badge.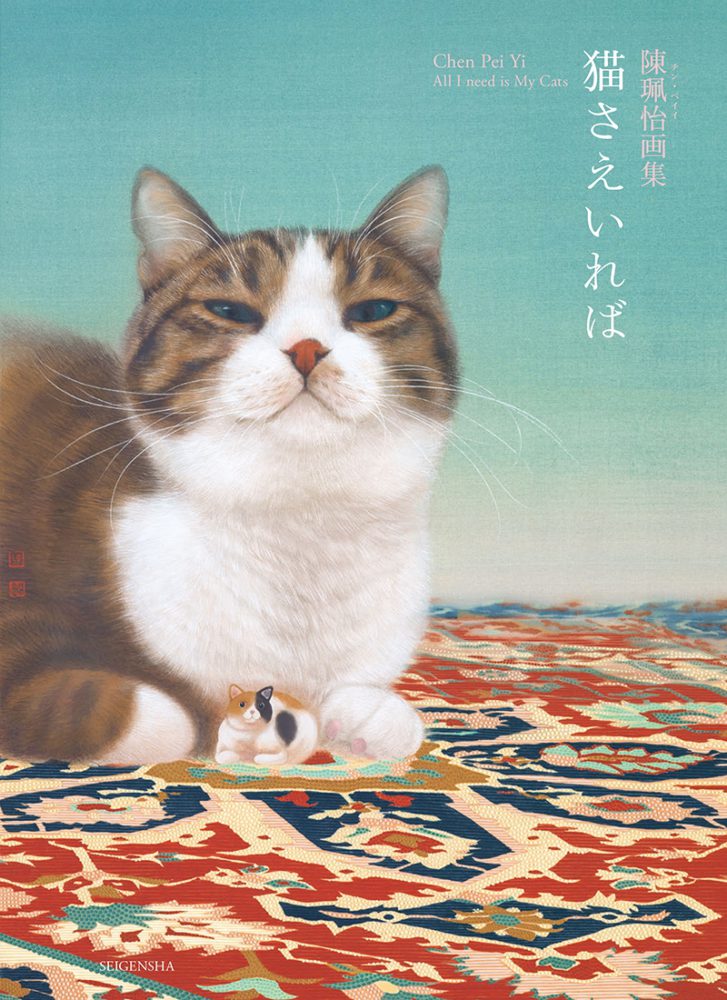 Chin Pei Yi's art book「All I need is My cats」
〈Chen Pei Yi's file folder 〉